af Karsten Jørgensen
Produceren Elliot Mazer, som bl.a. arbejdede sammen med Neil Young i 1970'erne og det meste af 1980'erne, er død i sit hjem i San Francisco af hjertestop. Mazer var 79, og havde de seneste år lidt af fremskreden demens.
Selv om Mazer er mest kendt for sit samarbejde med Neil Young – på pladerne "Harvest", "Time Fades Away", "Homegrown", "Everybody's Rockin'" og "Old Ways" – sad han også bag knapperne på andre vigtige albums fra samme periode, bl.a. Big Brother & The Holding Companys "Cheap Thrills", Linda Ronstadts "Silk Purse", Janis Joplins "Joplin In Concert", livealbummet fra The Bands afskedskoncert i 1976, "The Last Waltz", samt flere plader med Gordon Lightfoot.
Elliot Mazer blev født i New York City den 5. september 1941, men voksede op i Teaneck i New Jersey, hvor en nabo ejede et pladeselskab, Prestige Records. Da Mazer var 21, blev han ansat på Prestige Records og lærte at lave plader. Den første bestod af arkivoptagelser med jazzmusikeren John Coltrane, som blev til albummet "Standard Coltrane" i 1962.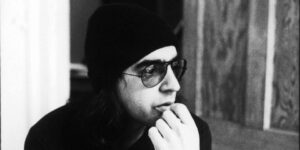 Elliot Mazer i 1973
"Elliot var en mester i studiet", sagde Neil Young efter producerens død, "og jeg ønsker, vi havde lavet flere plader sammen".
Elliot Mazer døde den 7. februar 2021.