af Karsten Jørgensen
Den engelske sanger Paul Jones, som var i front hos gruppen Manfred Mann fra 1962 til 1966, fylder i dag 80 år.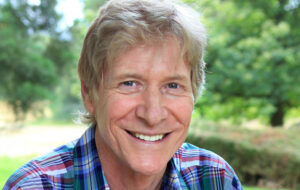 Han blev født den 24. februar 1942 i Portsmouth, Hampshire, og optrådte i begyndelsen af 1960'erne i Ealing Club i London sammen med bl.a. guitaristen Brian Jones.
Da Brian Jones og Keith Richards i 1962 dannede The Rolling Stones, tilbød de først rollen som leadsanger til Paul Jones. Han sagde imidlertid nej, og i stedet gik tilbuddet videre til en anden sanger, Mick Jagger.
Senere i 1962 blev Paul Jones medlem af rhythm'n'blues-gruppen Manfred Mann, som havde adskillige hits de følgende år, hvor Jones' karakteristiske stemme var helt fremme i lydbilledet.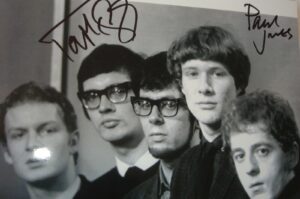 Foto af Manfred Mann, signeret af Paul Jones, øverst til højre
Det første af Manfred Manns store hits kom i 1964, "5-4-3-2-1", og derefter fulgte "Do Wah Diddy Diddy", "Sha La La", "Oh No, Not My Baby" og fortolkningen af et hidtil uudgivet Bob Dylan-nummer, "If You Gotta Go, Go Now" i 1965.
Dansk udgave af singlen "Pretty Flamingo", 1966
Efter endnu et hit i 1966, "Pretty Flamingo", forlod Paul Jones gruppen, og indledte en solokarriere, både som sanger og skuespiller, men begge dele med betydelig mindre succés end i Manfred Mann.
Paul Jones medvirkede i kultfilmene "Privilege", 1967, og "The Committee", 1968, og arbejdede op gennem 1970'erne i tv, medvirkede på koncept-albummet "Evita" (baseret på musicalen af samme navn) og i musicalen "Drake's Dream".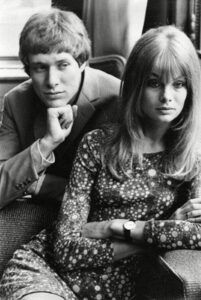 Paul Jones med fotomodellen Jean Shrimpton, 1967
I 1979 dannede han gruppen The Blues Band, sammen med bl.a. guitaristen Tom McGuinness, bassisten Gary Fletcher og slideguitaristen Dave Kelly.
Siden har Paul Jones også dannet gruppen The Manfreds med flere tidligere medlemmer af Manfred Mann, bl.a. Mike D'Abo, sangeren, der erstattede Jones i Manfred Mann i 1966, samt Tom McGuinness, Mike Hugg og Mike Vickers.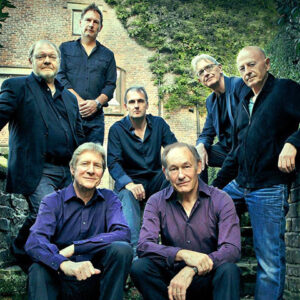 The Manfreds, 2019, Paul Jones forrest til venstre
Både The Blues Band og The Manfreds er blevet gendannet med jævne mellemrum, og Paul Jones har også sporadisk udgivet soloplader, bl.a. "Starting All Over Again" i 2009 og "Suddenly I Like It" i 2015.