af Karsten Jørgensen
I går morges stod vi op til den triste nyhed om, at sangeren Ronnie Spector fra de legendariske The Ronettes var død, 78 år, efter kort tids kræftsygdom.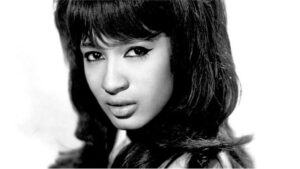 Ronnie Spector stod i front for The Ronettes, der udgav udødelige sange i begyndelsen af 1960'erne, som "Be My Baby", "Baby, I Love You" og "Walking In The Rain".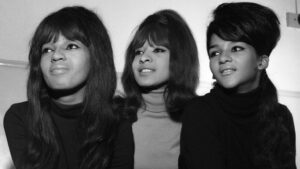 The Ronettes på deres engelske turne i januar 1964
Ronnie Spectors karriere blev sat på vågeblus, efter opløsningen af The Ronettes i 1967 og ægteskabet med gruppens producer, Phil Spector, i 1968, kun afbrudt af en solo-single i 1971 med George Harrison-sangen "Try Some, Buy Some", produceret af Harrison og Phil Spector, og udsendt på The Beatles' pladeselskab Apple Records.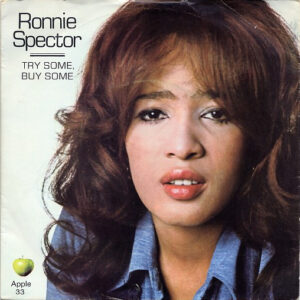 Den engelske udgave af singlen 'Try Some, Buy Some', 1971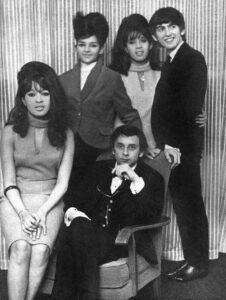 The Ronettes med George Harrison, t.h., og Phil Spector, nederst
Ægteskabet med Phil Spector var plaget af psykisk terror fra Phils side, og varede indtil 1974.
Derefter pustede Ronnie igen liv i en musikalsk karriere; indspillede i 1976 en cover-version af Billy Joels "Say Goodbye To Hollywood" akkompagneret af Bruce Springsteens gruppe The E Street Band, og udgav sit første soloalbum "Siren" i 1980.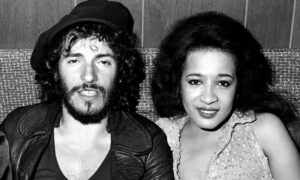 Bruce Springsteen og Ronnie Spector, 1975
I 1990 udsendte Ronnie Spector sin selvbiografi "Be My Baby: How I Survived Mascara, Miniskirts, and Madness".
Efter en opslidende retssag mod Phil Spector om manglende royalties, som varede i ti år, fik Ronnie i 2001 tilkendt en erstatning på næsten 3 millioner dollar.
I 2016 udsendte Ronnie Spector sit seneste soloalbum, "English Heart".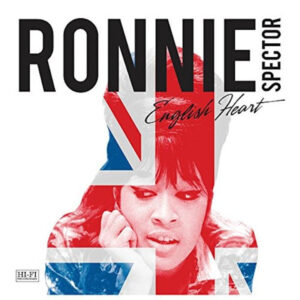 Ronnie Spector, som blev født Veronica Yvette Bennett den 10. august 1943, døde efter kort tids sygdom den 12. januar 2022.