af Karsten Jørgensen
Måske er Elvis Presleys bolig Graceland i Memphis, Tennessee, på vej ind i Legos katalog af samlesæt i plastikklodser.
Danskeren Jimmi Jakobsen indsendte idéen til Legos idéforum, LEGO IDEAS, i august sidste år, og fik 100 stemmer på 60 dage. Det betød, at idéen gik videre til næste afstemning, og nu skal der samles 1000 stemmer indenfor de næste 194 dage, før idéen går videre til den endelige afstemning, hvor projektet så skal samle 10.000 stemmer, for at blive en realitet i Legos varesortiment.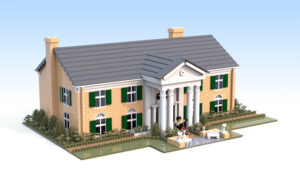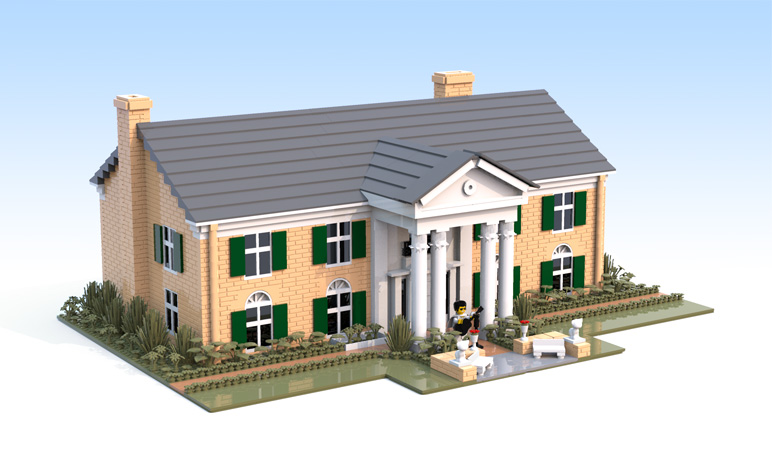 Graceland, set forfra
"Jeg er Elvis-fan, så jeg syntes, at Graceland ville være en god idé for Lego", skrev Jimmi på Twitter om sit samlesæt, som omfatter 3000 klodser og måler 55 gange 36 cm, og 26 cm i højden. Med i sættet er også en figur af Elvis med guitar, et klaver og to løvestatuer, til at stille foran indgangspartiet.
I 2016 udsendte Lego et samlesæt med The Beatles' berømte Yellow Submarine, som hurtigt blev udsolgt. Så hvis Graceland bliver en realitet, skal ægte Elvis-fans ikke vente for længe med at slå til.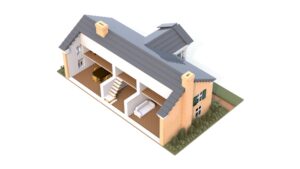 Graceland, bagsiden