af Karsten Jørgensen
Hollandske biologer har opdaget en ny billeart i Vondelpark nær Amsterdam, og da de er store fans af The Beatles, besluttede de at opkalde den nye bille efter deres idoler.
Så nu findes der officielt en billeart med navnet 'Ptomaphagus thebeatles'.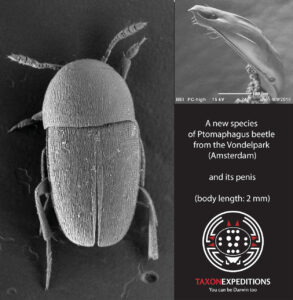 "Insekter bliver tit opkaldt efter berømte musikere", siger en af biologerne, Joris Koene, som arbejder ved Vrije-universitetet. "En flue er opkaldt efter Beyonce og fire arter af vandnymfer har fået navn efter alle medlemmerne af Queen. Mærkeligt nok, er en bille aldrig blevet opkaldt efter The Beatles, men det er der nu rådet bod på".
Ifølge biologerne er den aktuelle coronakrise den direkte årsag til, at de overhovedet fandt den nye billeart, for normalt arrangerer de ekspeditioner til fjerne, eksotiske destinationer, men på grund af pandemien har de været tvunget til at arbejde mere lokalt.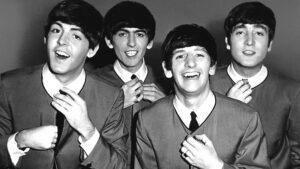 The Beatles a.k.a. Billerne
Tilfældigvis ligger Vondelpark ikke langt fra Hilton Hotel, hvor John Lennon og Yoko Ono i 1969 iscenesatte deres berømte 'bed-in for peace'.