af Karsten Jørgensen
I dag lander 79-årige Bob Dylans seneste album i pladebutikkerne, men allerede før "Rough And Rowdy Ways" bliver tilgængelig for offentligheden, er den af flere anmeldere udråbt som hans vigtigste udgivelse i dette århundrede.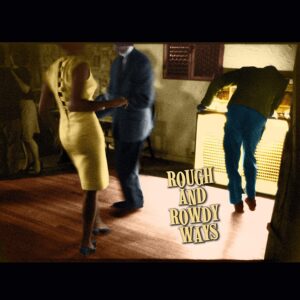 Tilsigtet eller ej, rammer sangene på "Rough And Rowdy Ways" lige ned i den aktuelle krise, og bliver derfor nærværende og relevante ved at sætte ord på nogle af tidens mest presserende paradokser og en verden i hastig forandring. På den måde fortsætter Dylan traditionen med at skrive tekster, som vil holde hans trofaste lyttere beskæftiget et godt stykke tid fremover.
"Rough And Rowdy Ways" udsendes som både dobbelt-cd og dobbelt-LP, også i variationer med forskellige farver vinyl i begrænset oplag. Ni af pladens ti sange fylder den første skive, mens den næsten 17 minutter lange "Murder Most Foul" optager pladsen på cd 2.
Trackliste:
CD 1:
I Contain Multitudes (4:36)
False Prophet (6:00)
My Own Version of You (6:41)
I've Made Up My Mind To Give Myself To You (6:32)
Black Rider (4:12)
Goodbye Jimmy Reed (4:13)
Mother of Muses (4:29)
Crossing the Rubicon (7:22)
Key West (9:34)
CD 2:
Murder Most Foul (16:54)
"Rough And Rowdy Ways" udsendes af Columbia den 19. juni 2020.