af Karsten Jørgensen
Myreflittige Neil Young har aldrig tilladt sig at hvile på laurbærrene, og den 2. december barsler han igen med et nyt album, "Peace Trail", det 38. soloalbum siden debuten i 1968.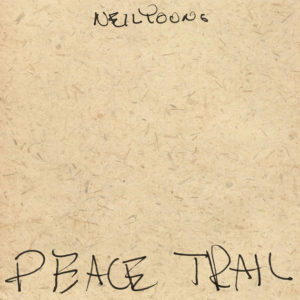 Temaet på "Peace Trail" ligger, ifølge en pressemeddelelse fra pladeselskabet Reprise, i forlængelse af de to forrige plader, "The Monsanto Years" og "Earth", der begge beskæftigede sig med miljø og bæredygtighed.
Musikerne på "Peace Trail" er imidlertid ikke de samme. På både "The Monsanto Years" og "Earth" blev Neil Young akkompagneret af gruppen Promise Of The Real, men på "Peace Trail", som overvejende er akustisk, får Neil følgeskab af trommeslageren Jim Keltner, bassisten Paul Bushnell og Joe Yanke på elektrisk harpe. Neil Young selv har produceret albummet i samarbejde med John Hanlon.
For kun en uge siden spillede Neil Young tre af de nye sange ved de årlige Bridge School-koncerter – "Peace Trail", "Show Me" og "Terrorist Suicide Hang Gliders", og i sidste måned udsendte han "Indian Givers" på video.
Trackliste:
1. "Peace Trail"
2. "Can't Stop Workin'"
3. "Indian Givers"
4. "Show Me"
5. "Texas Rangers"
6. "Terrorist Suicide Hang Gliders"
7. "John Oaks"
8. "My Pledge"
9. "Glass Accident"
10. "My New Robot"