af Karsten Jørgensen
Fotomodellen Pattie Boyd, der nok er mest kendt som George Harrisons første kone fra 1966 til 1977, og senere var gift med guitaristen Eric Clapton fra 1979 til 1989, udgiver her i oktober en ny bog, "Pattie Boyd: My Life in Pictures".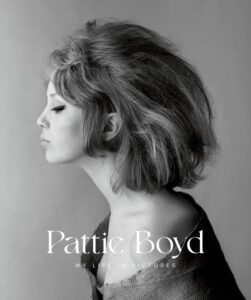 Bogen indeholder bl.a. breve fra hendes to berømte ægtemænd, samt fra venner som John Lennon og Yoko Ono. Der er uddrag fra hendes dagbøger, og en masse fotos fra hendes tid som model for førende modemagasiner som Vogue og Vanity Fair.
Bogen var oprindelig annonceret til udgivelse i 2020, under titlen "My Life Through A Lens". Senere blev den udskudt til marts 2021. Nu er bogen, med den nye titel "My Life in Pictures", udsendt i USA via forlaget Reel Art Press den 4. oktober, og udkommer i England to uger senere.
Pattie Boyd udgav sin første bog, "Wonderful Tonight" tilbage i 2007, hvor den toppede bestsellerlisten i New York Times.
Pattie Boyds musikalske betydning understreges af, at hun var musen, som inspirerede George Harrison til at skrive Beatles-sangen "Something", og derefter Eric Clapton, som både skrev "Layla" og "Wonderful Tonight" om hende. Endvidere var Pattie med i koret på Beatles-sangen "Birthday".
Pattie Boyd i 1960'erne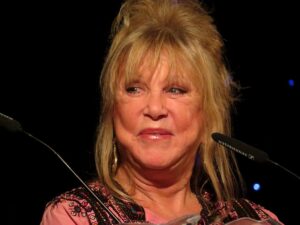 Pattie Boyd idag