af Karsten Jørgensen
Ringo Starr er testet positiv for Covid-19 – igen!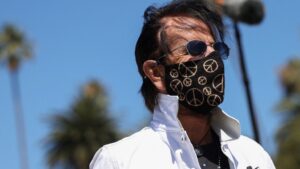 Derfor har han aflyst resten af sin nordamerikanske turné, i alt fem koncerter i henholdsvis Californien og Mexico.
At Ringos turné har været forfulgt af uheld burde være indlysende. I sommers aflyste han en stribe koncerter, da to medlemmer af hans backinggruppe The All-Starr Band – Steve Lukather og Edgar Winter – fik Covid-19.
Og i begyndelsen af oktober blev fem koncerter i Canada aflyst, da Ringo selv blev testet positiv for Covid-19.
Nu er Ringo så testet positiv igen – for anden gang indenfor én måned.
"I er sikkert ligeså overraskede som jeg er, over, at jeg er testet positiv for Covid-19 igen", skrev Ringo på de sociale medier. "Resten af turneen er aflyst. De bedste hilsner, fred og kærlighed".
Det kan derfor virke som en slags plaster på såret til skuffede fans, at Ringo og hans All-Starr Band den 25. november udsender albummet "Live at the Greek Theater 2019" som både cd, dvd og Blu-ray.
Albummets 24 sange er optaget ved bandets koncert i Greek Theater i Los Angeles den 1. september 2019.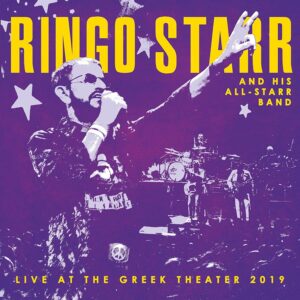 Trackliste for "Live at the Greek Theater 2019":
Matchbox
It Don't Come Easy
What Goes On
Evil Ways
Rosanna
Pick Up the Pieces
Down Under
Boys
Don't Pass Me By
Yellow Submarine
Cut the Cake
Black Magic Woman
You're Sixteen
Anthem
Overkill
Africa
Work To Do
Oye Como Va
I Wanna Be Your Man
Who Can It Be Now?
Hold the Line
Photograph
Act Naturally
With a Little Help From My Friends