af Karsten Jørgensen
Når Ringo Starr den 13. oktober udsender sin næste EP – den fjerde indenfor de seneste tre år – er én af sangene en nyskrevet komposition af hans gamle Beatles-kollega Paul McCartney, som han stadig har et både personligt og musikalsk tæt venskab med.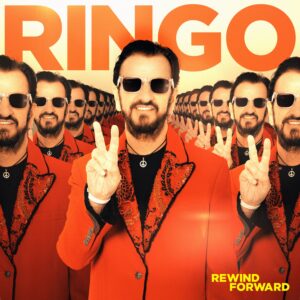 EP'en "Rewind Forward", som følger efter "Zoom In" og "Change the World" i 2021 og "EP3" i 2022, indeholder fire sange. Titelsangen "Rewind Forward" har Ringo selv skrevet sammen med Bruce Sugar, mens tidligere medlem af Toto og nuværende medlem af Ringos All-Starr Band, Steve Lukather, er medkomponist til "Shadows on the Wall". "Miss Jean" er skrevet af Mike Campbell og Benmont Tench, tidligere medlemmer af Tom Petty & The Heartbreakers, mens Paul McCartney bidrager med den nye "Feeling The Sunlight".
Alle sange blev indspillet i Ringos hjemmestudie i Los Angeles, bortset fra sidstnævnte, som overvejende er optaget i England. Blandt musikerne på EP'en finder vi Ringos svoger Joe Walsh, samt Steve Dudas, Lance Morrison og Matt Bissonnette.
Den 15. september begyndte Ringo Starr & The All-Starr Band en ny USA-turne, der slutter i Thackerville i Oklahoma den samme dag, 13. oktober, som udgivelsen af "Rewind Forward".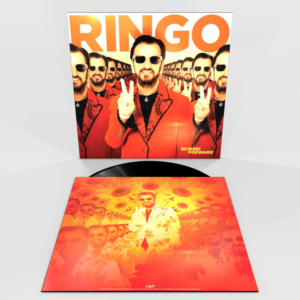 Trackliste for "Rewind Forward":
1. "Shadows on the Wall"
2. "Feeling the Sunlight"
3. "Rewind Forward"
4. "Miss Jean"