af Karsten Jørgensen
Den gamle Beatles-trommeslager Ringo Starr, som trods sine 82 år er 'still going strong', udsender 16. september en ny EP, hvor han traditionen tro bliver hjulpet på vej af et par af sine berømte venner.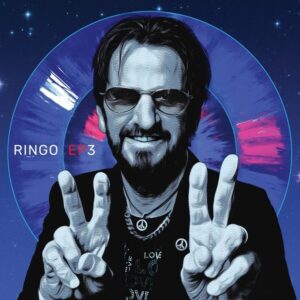 "EP3" hedder den slet og ret, og indeholder fire nye sange: "World Go Round", "Everyone and Everything", "Let's Be Friends" og "Free Your Soul". Det musikalske hold bag Ringo dennegang tæller bl.a. Toto-guitaristen Steve Lukather, saxofonisten Dave Koz, flamenco-guitaristen José Antonio Rodriguez, samt Bruce Sugar og Linda Perry.
"EP3" kommer som follow-up til de to EP'er, Ringo Starr udsendte sidste år, "Zoom In" og "Change The World", og vil være tilgængelig både digitalt og som cd. Den 18. november bliver den endvidere udgivet som både 10" vinylplade og som kassettebånd.
Den 5. september indledte Ringo og hans All-Starr Band en nordamerikansk turné, som slutter 20. oktober i Mexico City. Den aktuelle udgave af The All-Starr Band består af Steve Lukather, Colin Hay, Edgar Winter, Warren Ham, Gregg Bissonette og Hamish Stuart, som var guitarist i Paul McCartneys band fra 1989 til 1993.