af Karsten Jørgensen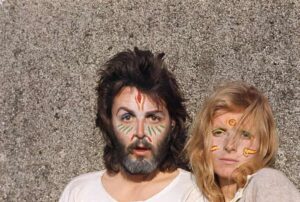 Paul og Linda McCartney, 1971
I dag er det præcis 50 år siden, at Paul McCartneys andet solo-album "Ram" blev udsendt i Europa. Det er også det eneste album nogensinde, som er krediteret til "Paul og Linda McCartney".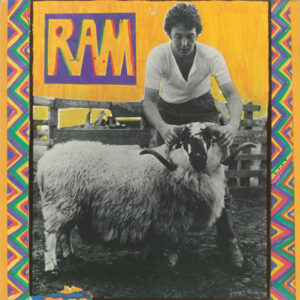 Albummet blev indspillet i både New York og Los Angeles fra oktober 1970 til april 1971, og blandt musikerne på pladen er trommeslageren Denny Seiwell og Linda, som korsanger, der begge senere i 1971 blev medlemmer af Pauls nye gruppe Wings. Ved de samme sessions indspilledes også sangen "Another Day", som blev Paul McCartneys første single.
Blandt sangene på albummet er tre, der udkom som singler: "Uncle Albert/Admiral Halsey", der blev McCartneys første nr. 1-hit i USA, samt "The Back Seat Of My Car" og "Eat At Home". Andre sange er "Too Many People", der blev opfattet som et verbalt angreb på McCartneys gamle kollega i The Beatles, John Lennon.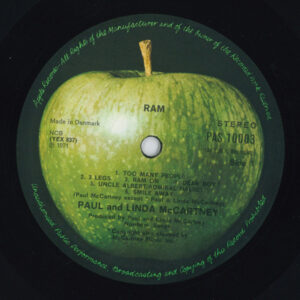 A-siden på den danske udgave af 'Ram'
Oprindelig fik albummet blandede reaktioner fra medierne, men er sidenhen steget i agtelse, og betragtes i dag som en McCartney-klassiker.
"Ram" blev i 1971 nr. 1 på hitlisterne i bl.a. England, Canada, Holland, Sverige, Norge og Spanien, og nr. 2 i USA og Italien.
Også i 1971 indspillede McCartney, under pseudonymet Percy 'Thrills' Thrillington, en instrumental version af "Ram", som blev udsendt under titlen "Thrillington" i 1977.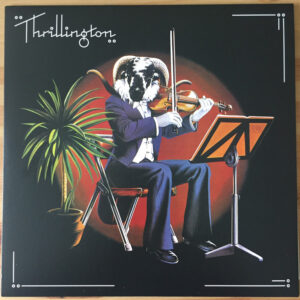 Coveret til 'Thrillington'
"Ram" blev i 2012 udsendt i en deluxe-version, bestående af fire cd'er (det oprindelige album i både stereo og mono, en cd med bonus sange og "Thrillington") og en dvd med en dokumentarfilm, plus flere musikvideoer.
"Ram" blev udsendt i Europa den 21. maj 1971 med flg. trackliste:
Side 1:
Too Many People
3 Legs
Ram On
Dear Boy
Uncle Albert/Admiral Halsey
Smile Away
Side 2:
Heart Of The Country
Monkberry Moon Delight
Eat At Home
Long Haired Lady
Ram On (Version Two)
The Back Seat Of My Car