af Karsten Jørgensen
Bruce Springsteens succesfulde forestilling "Springsteen On Broadway", som siden oktober 2017 har spillet for fulde huse i The Walter Kerr Theatre i New York, nærmer sig nu sin afslutning og forventes at spille for sidste og 236. gang den 15. december.
Showet blev modtaget med superbe anmeldelser, og Jesse Green skrev bl.a. i sin anmeldelse i New York Times: "Som et billede af en kunstner, har der aldrig været noget, hverken mere virkeligt eller smukkere, på Broadway".
Alle, der af den ene eller anden årsag ikke fik billet til showet, kan snart trøste sig med, at Bruces one-man show nu udkommer på både dobbelt-CD og vinylsæt med fire LP'er.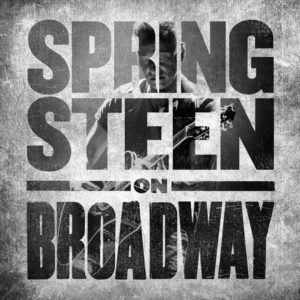 "Springsteen On Broadway" udsendes dagen før det sidste show, den 14. december, og markedsføres som et soundtrack, idet det er lydsporet til den visuelle udgave af showet, som Netflix viser allerede den 16. december.
Rygter om, at Bruce og The E Street Band har planer om at turnere i 2019, blev i går dementeret af Bruce Springsteen selv på Twitter, mens andre forlydender om, at et nyt studiealbum er på vej, det første siden "High Hopes" i 2014, skulle der være hold i. Og det er angiveligt et soloalbum. "I mangel af et bedre ord, vil jeg kalde det en singer-songwriter plade", sagde Bruce i søndags i et interview med den engelske avis The Times.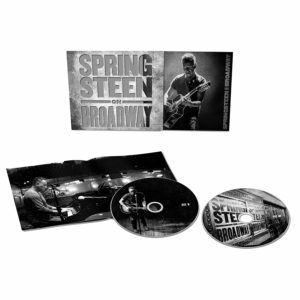 Trackliste til dobbelt-cd'en "Springsteen On Broadway", udsendt på Columbia Records:
CD 1:
1. Growin' Up (Introduction)
2. Growin' Up
3. My Hometown (Introduction)
4. My Hometown
5. My Father's House (Introduction)
6. My Father's House
7. The Wish (Introduction)
8. The Wish
9. Thunder Road (Introduction)
10. Thunder Road
11. The Promised Land (Introduction)
12. The Promised Land
CD 2:
1. Born In the U.S.A. (Introduction)
2. Born In the U.S.A.
3. Tenth Avenue Freeze-Out (Introduction)
4. Tenth Avenue Freeze-Out
5. Tougher Than the Rest (Introduction)
6. Tougher Than the Rest
7. Brilliant Disguise (Introduction)
8. Brilliant Disguise
9. Long Time Comin' (Introduction)
10. Long Time Comin'
11. The Ghost of Tom Joad (Introduction)
12. The Ghost of Tom Joad
13. The Rising
14. Dancing In the Dark (Introduction)
15. Dancing In the Dark
16. Land of Hope and Dreams
17. Born To Run (Introduction)
18. Born To Run