af Karsten Jørgensen
Efterhånden er det blevet en fast tradition, at nye udgivelser om og med John Lennon udsendes på hans fødselsdag den 9. oktober. Også i år udgives der både cd'er, film og bøger i den forbindelse, men det specielle i år er, at de nye udgivelser markerer, at John Lennon ville have været fyldt 80 år.
Fra officiel side udsendes dobbelt-albummet "Gimme Some Truth: The Ultimate Mixes" den 9. oktober gennem Capitol og UMe. Albummet er, som titlen siger, blevet remixet af Paul Hicks, assisteret af Sam Gannon, og er produceret af Lennons enke og søn, Yoko Ono og Sean Lennon.
"Gimme Some Truth: The Ultimate Mixes" giver, med sine 36 sange, et vue over eks-beatlens solokarriere, med udvalgte singler og albumsange, og udsendes som sædvane er i flere forskellige konfigurationer, både en deluxe-udgave med 2 cd, 1 bluray og en 124-siders bog, som almindelig dobbelt-cd, som dobbelt LP og 4-dobbelt LP, samt digitalt.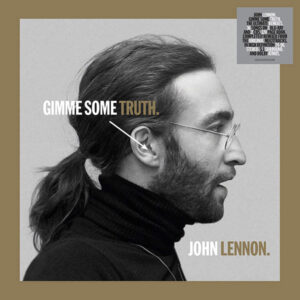 Samtidig udsender pladeselskabet JEM Records et album med 13 cover-versioner af Johns sange, både fra hans tid i The Beatles og hans solokarriere. Sange som "Jealous Guy", "No Reply", "Strawberry Fields Forever" og "Power To The People" er indspillet af relativt ukendte bands som The Weeklings, The Grip Weeds, The Gold Needles og The Midnight Callers. Covernoterne er skrevet af musikhistorikeren Kenneth Womack, som op til fødselsdagen udgiver sin egen bog "John Lennon 1980: The Last Days In The Life".
Filminstruktøren Brian Grant har lavet dokumentarfilmen "Lennon's Last Weekend", som handler om det sidste interview, Lennon gav før han blev skudt. BBC-journalisten Andy Peebles mødte John Lennon den 7. december 1980, dagen før mordet i New York, hvor han udspurgte eks-beatlen om bl.a. opløsningen af The Beatles og om det album, Lennon og Yoko Ono netop havde udsendt, "Double Fantasy".
"Lennon's Last Weekend", som varer omkring en time, bliver streamet på bl.a. det amerikanske Britbox-netværk fra begyndelsen af december.
Trackliste for "Gimme Some Truth: The Ultimate Mixes":
CD 1:
1 Instant Karma! (We All Shine On) (Ultimate Mix)
2 Cold Turkey (Ultimate Mix)
3 Working Class Hero (Ultimate Mix)
4 Isolation (Ultimate Mix)
5 Love (Ultimate Mix)
6 God (Ultimate Mix)
7 Power To The People (Ultimate Mix)
8 Imagine (Ultimate Mix)
9 Jealous Guy (Ultimate Mix)
10 Gimme Some Truth (Ultimate Mix)
11 Oh My Love (Ultimate Mix)
12 How Do You Sleep? (Ultimate Mix)
13 Oh Yoko! (Ultimate Mix)
14 Angela (Ultimate Mix)
15 Come Together (live) (Ultimate Mix)
16 Mind Games (Ultimate Mix)
17 Out The Blue (Ultimate Mix)
18 I Know (I Know) (Ultimate Mix)
CD 2:
1 Whatever Gets You Thru The Night (Ultimate Mix)
2 Bless You (Ultimate Mix)
3 #9 Dream (Ultimate Mix)
4 Steel And Glass (Ultimate Mix)
5 Stand By Me (Ultimate Mix)
6 Angel Baby (Ultimate Mix)
7 (Just Like) Starting Over (Ultimate Mix)
8 I'm Losing You (Ultimate Mix)
9 Beautiful Boy (Darling Boy) (Ultimate Mix)
10 Watching the Wheels (Ultimate Mix)
11 Woman (Ultimate Mix)
12 Dear Yoko (Ultimate Mix)
13 Every Man Has A Woman Who Loves Him (Ultimate Mix)
14 Nobody Told Me (Ultimate Mix)
15 I'm Stepping Out (Ultimate Mix)
16 Grow Old With Me (Ultimate Mix)
17 Happy Xmas (War Is Over) (Ultimate Mix)
18 Give Peace A Chance (Ultimate Mix)