af Karsten Jørgensen
Den 14. november udkommer den første biografi om The Beatles' roadmanager Mal Evans. Forfattet af Beatles-eksperten Kenneth Womack og rigt illustreret med hidtil usete fotos fra Evans' eget arkiv, udsendes den 352 sider store bog på forlaget Dey Street Books, et datterselskab under HarperCollins.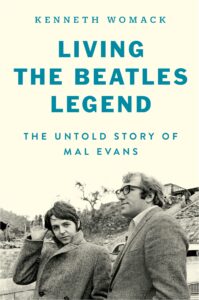 Kenneth Womack, som tidligere bl.a. har skrevet bøgerne "Long and Winding Roads: The Evolving Artistry of The Beatles" (2007) og "The Beatles Encyclopedia: Everything Fab Four" (2014), blev i 2020 kontaktet af Evans' søn, Gary Evans, med henblik på at få omarbejdet Mal Evans' uudgivne dagbøger til en egentlig biografi.
Bogen, "Living The Beatles Legend: The Untold Story of Mal Evans", følger Evans fra han i 1963 bliver hyret som gruppens roadmanager, gennem årene med beatlemania og den psykedeliske periode, helt frem til The Beatles' opløsning i april 1970.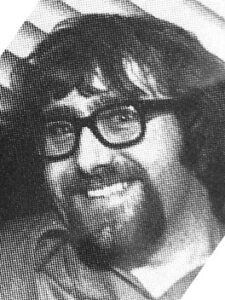 Mal Evans
Evans' kontakt med The Beatles ebbede gradvis ud i begyndelsen af 1970'erne, men han fik deres godkendelse til at udgive sine erindringer som 'fodslæber' for The Fab Four.
Mal Evans arbejdede for The Beatles' pladeselskab Apple Records, og var bl.a. producer på Badfinger-hittet "No Matter What", og senere skrev han enkelte sange sammen med George Harrison.
Desværre sluttede historien brat for Mal Evans på tragisk vis, da han i januar 1976 under husspektakler blev skudt og dræbt af politiet i Los Angeles.
I årtier har Beatles-fans kendt til eksistensen af Mal Evans' uudgivne manuskript og dagbogsoptegnelser, og frygtet, at de var gået tabt. Det var de heldigvis ikke, og udsendes nu i redigeret, omskrevet form under titlen "Living The Beatles Legend: The Untold Story of Mal Evans".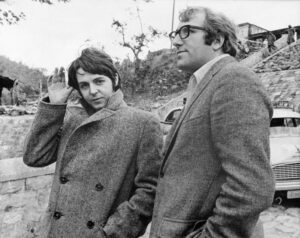 Mal Evans sammen med Paul McCartney
Kenneth Womacks seneste bog, "John Lennon 1980: The Last Days in the Life", udkom i 2020.