af Karsten Jørgensen
Den 9. september udsender Julian Lennon, John Lennons ældste søn, sit syvende studiealbum, med titlen "Jude".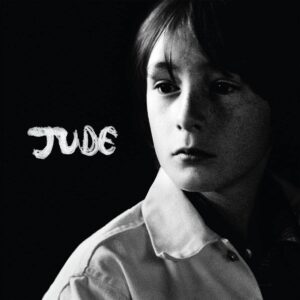 Det er Lennons første album siden "Everything Changes" i 2011 og udgives på hans nye pladeselskab BMG.
Julian Lennon har skrevet alle pladens elleve sange selv, i samarbejde med bl.a. Mark Spiro, Guy Chambers, Gregg Alexander og andre, og guitaristen Justin Clayton, som har spillet på de fleste tidligere Lennon-albums, er krediteret som medproducer.
Allerede 8. april udsendte Lennon to sange fra albummet, "Freedom" og "Every Little Moment", mens endnu to nye sange, "Save Me" og "Breathe", fulgte den 22. juni.
Titlen på det nye album, "Jude", er en reference til Beatles-sangen "Hey Jude", som Paul McCartney skrev til Julian for at trøste ham i den svære periode i 1968, hvor John Lennons forhold til den japanske avantgardekunstner Yoko Ono resulterede i skilsmissen fra Julians mor Cynthia. Oprindelig skrev McCartney sangen under titlen "Hey Jules", som var Julians kælenavn, men ændrede den senere til "Hey Jude".
"Jude", trackliste:
Save Me
Freedom
Every Little Moment
Not One Night
Love Won't Let Me Down
Round and Round Again
Love Never Dies
Breathe
Lucky Ones
Stay
Gaia (featuring Paul Buchanan & Elissa Lauper)