af Karsten Jørgensen
Den charmerende barneskuespiller Donna Butterworth, som spillede sammen med Elvis Presley i filmen "Paradise, Hawaiian Style" i 1966, er død på et hospital i Hilo på Hawaii, 62 år gammel. Dødsårsagen er endnu ikke oplyst.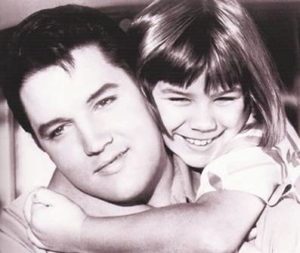 Donna Butterworth med Elvis
Donna Butterworth var kun 10 år og havde allerede udsendt to singler i eget navn, da hun optrådte i "Paradise, Hawaiian Style" med sangene "Datin'", "Bill Bailey, Won't You Please Come Home" og "Queen Wahine's Papaya", sidstnævnte en duet med Elvis, der samtidig spillede på ukulele.
Butterworth var født i Philadelphia, Pennsylvania i USA den 23. februar 1956 og var kun tre år, da hun flyttede med sin familie til Hawaii. Her optrådte hun først med den lokale entertainer Don Ho, og var senere med i tv-programmer som "The Andy Williams Show", "The Dean Martin Show" og "The Danny Kaye Show".
Hun spillede en hovedrolle sammen med komikeren Jerry Lewis i lystspillet "The Family Jewels" i 1965 – en rolle hun blev nomineret til en Golden Globe for. To år senere sluttede hendes skuespillerkarriere med en optræden i tv-serien "Walt Disney's Wonderful World of Color".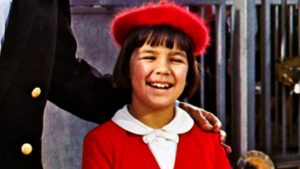 Donna Butterworth i 'The Family Jewels', 1965
Donna Butterworth døde den 6. marts 2018.