af Karsten Jørgensen
Sanger og sangskriver Carole King blev født med navnet Carol Joan Klein på Manhattan, New York City, den 9. februar 1942.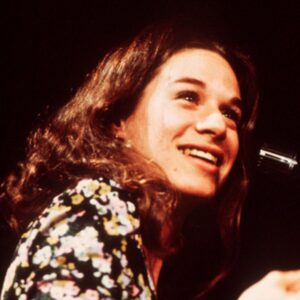 Carole King i London, 1972
Sidst i 1950'erne dannede hun en gruppe, The Cosines, ændrede sit efternavn til King og begyndte at indspille musikdemoer, bl.a. sammen med en meget ung Paul Simon.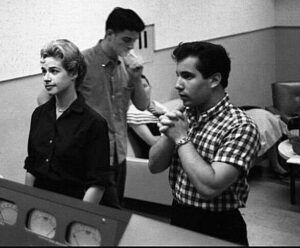 Carole King med Paul Simon, 1959
Carole King udgav sin første plade, singlen "The Right Girl", i 1958. Kort efter mødte hun Gerry Goffin, som hun både giftede sig med og senere dannede et partnerskab med som sangskriver.
Deres første sang sammen, "A Very Special Boy", udkom i 1959 som B-side på Carole Kings single "Oh, Neil", som ikke var nogen succes, og først efter en af deres følgende kompositioner, "Will You Love Me Tomorrow", blev et nr. 1-hit for pigegruppen The Shirelles året efter, tog de springet og blev professionelle sangskrivere.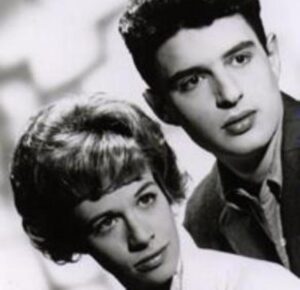 Carole King og Gerry Goffin
Op gennem 1960'erne skrev de det ene hit efter det andet: "Chains" (til The Cookies, og senere indspillet af The Beatles), "The Loco-Motion" (til Little Eva), "Keep Your Hands off My Baby" (også Little Eva) og "It Might As Well Rain Until September", som Carole King selv indspillede og udgav.
Flere hits fulgte, med bl.a. Bobby Vee ("Take Good Care of My Baby"), The Drifters ("Up on the Roof"), Herman's Hermits ("I'm Into Something Good"), The Chiffons ("One Fine Day") og The Monkees ("Pleasant Valley Sunday"), samt sange til både Aretha Franklin og Dusty Springfield.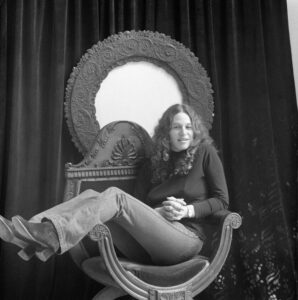 I 1968 blev Carole King og Gerry Goffin skilt, og kort tid senere dannede King gruppen The City, som opløstes igen i 1969. Derefter, i 1970, albumdebuterede hun som solist med LP'en "Writer".
Et gennembrud kom dog først med det følgende album, "Tapestry" i 1971, som er blevet en udødelig klassiker, og kickstartede et boom for genren 'singer/songwriter', som var dominerende på hitlisterne indtil midten af 1970'erne.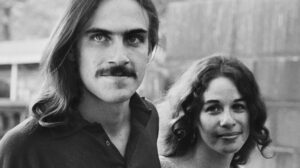 Carole King med James Taylor
Blandt klassikerne på "Tapestry" er "It's Too Late", "(You Make Me Feel Like) A Natural Woman" og ikke mindst "You've Got A Friend", som også blev et nr. 1-hit for kollegaen og vennen James Taylor.
Carole King blev optaget i Rock And Roll Hall Of Fame, som komponist sammen med Gerry Goffin, i 1990, og i 2012 fik hun en stjerne på Hollywood Walk of Fame.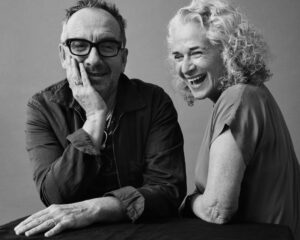 Carole King med Elvis Costello
Carole King har vundet 4 Grammy'er, alle for "Tapestry" eller sange fra albummet, og er i år nomineret til en Grammy-statuette som komponist til sangen "Here I Am (Singing My Way Home)", som blev sunget af Jennifer Hudson og Jamie Hartman i sidste års biografiske film "Respect", om Aretha Franklins bemærkelsesværdige karriere.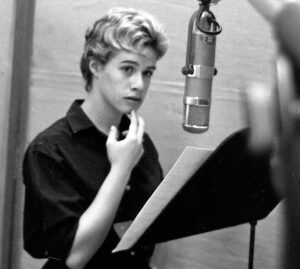 Carole King i begyndelsen af 1960'erne