af Karsten Jørgensen
I 1978 turnerede Bob Dylan for første gang i Europa i 12 år, og mange 68'ere husker stadig den folkevandring af Dylan-fans, som tog til Gøteborg midt på sommeren, for at overvære de to koncerter, han gav der. Undertegnede var en af dem.
Turneen var begyndt tidligere på året i Japan, hvor Dylan optrådte i den berømte Budokan Hall i Tokyo, og senere fik Dylans mange fans en souvenir fra oplevelsen, i form af et dobbeltalbum med titlen "Bob Dylan At Budokan", som først blev udgivet eksklusivt i Japan sidst i 1978 og i resten af verden året efter.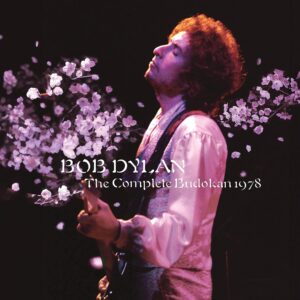 Bokssættet "The Complete Budokan 1978"
Nu, 45 år senere, genudsendes disse liveoptagelser på en cd-boks den 17. november med titlen "The Complete Budokan 1978". Henover fire cd'er er der i alt 58 numre, hvoraf de 36 ikke har været udsendt før, og alle sange er naturligvis fra Dylans to koncerter i Budokan Hall den 28. februar og den 1. marts 1978.
Samme dag udsendes også en dobbelt-LP, "Another Budokan", med 16 af de hidtil uudgivne sange. Endvidere udsendes hele boksen også på otte vinylplader, men kun i Japan.
På turneen i 1978 blev Dylan akkompagneret af et band, som bestod af guitaristerne Billy Cross og Steven Soles, bassisten Rob Stoner, violinisten David Mansfield, Allan Pasqua på keyboard, trommeslageren Ian Wallace, Bobbye Hall på percussion, samt et baggrundskor af tre kvindelige sangere.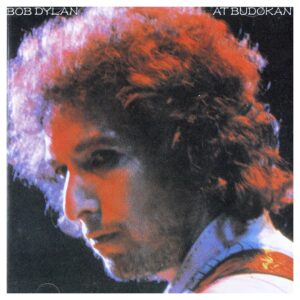 Det oprindelige dobbeltalbum "Bob Dylan At Budokan", 1978
I forbindelse med turneen udkom albummet "Street Legal", der kan betragtes som en slags vadesten mellem perioden med "Desire" og The Rolling Thunder Revue og Dylans nykristne æra, som begyndte med albummet "Slow Train Coming" i 1979.
Trackliste for bokssættet "The Complete Budokan 1978":
CD 1 – Live at Nippon Budokan Hall, Tokyo, Japan – February 28, 1978:
A Hard Rain's A-Gonna Fall*
Repossession Blues*
Mr. Tambourine Man*
I Threw It All Away*
Shelter From The Storm
Love Minus Zero/No Limit
Girl From The North Country*
Ballad Of A Thin Man*
Maggie's Farm*
To Ramona*
Like A Rolling Stone*
I Shall Be Released*
Is Your Love In Vain? *
Going, Going, Gone*
CD 2 – Live at Nippon Budokan Hall, Tokyo, Japan – February 28, 1978:
One Of Us Must Know (Sooner Or Later) *
Blowin' In The Wind*
Just Like A Woman*
Oh, Sister*
Simple Twist Of Fate
You're A Big Girl Now*
All Along The Watchtower*
I Want You*
All I Really Want To Do*
Tomorrow Is A Long Time*
Don't Think Twice, It's All Right
Band introductions*
It's Alright, Ma (I'm Only Bleeding)
Forever Young
The Times They Are A-Changin'
CD 3 – Live at Nippon Budokan Hall, Tokyo, Japan – March 1, 1978:
A Hard Rain's A-Gonna Fall*
Love Her With A Feeling*
Mr. Tambourine Man
I Threw It All Away*
Love Minus Zero/No Limit*
Shelter From The Storm*
Girl From The North Country*
Ballad Of A Thin Man
Maggie's Farm
One More Cup Of Coffee (Valley Below)
Like A Rolling Stone
I Shall Be Released
Is Your Love In Vain?
Going, Going, Gone
CD 4 – Live at Nippon Budokan Hall, Tokyo, Japan – March 1, 1978:
One Of Us Must Know (Sooner Or Later) *
Blowin' In The Wind
Just Like A Woman
Oh, Sister
I Don't Believe You (She Acts Like We Never Have Met) *
You're A Big Girl Now*
All Along The Watchtower
I Want You
All I Really Want To Do
Knockin' On Heaven's Door
The Man In Me*
Band introductions*
It's Alright, Ma (I'm Only Bleeding)*
Forever Young*
The Times They Are A-Changin'*
*ikke tidligere udsendt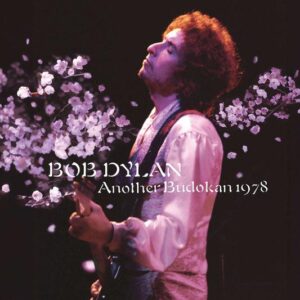 Trackliste for dobbelt-LP'en "Another Budokan":
LP 1 – Live at Nippon Budokan Hall, Tokyo, Japan – February 28, 1978:
Side A:
A Hard Rain's A-Gonna Fall
Repossession Blues
Ballad Of A Thin Man
To Ramona
Side B:
Like A Rolling Stone
Blowin' In The Wind
All Along The Watchtower
Tomorrow Is A Long Time
LP 2 – Live at Nippon Budokan Hall, Tokyo, Japan – March 1, 1978:
Side A:
Love Her With A Feeling
I Threw It All Away
Girl From The North Country
One Of Us Must Know (Sooner Or Later)
Side B:
I Don't Believe You (She Acts Like We Never Have Met)
You're A Big Girl Now
The Man In Me
Forever Young