af Karsten Jørgensen
Den engelske Glastonbury-festival, som genopstår sidste weekend i juni efter to års pause, har annonceret Paul McCartney som hovednavnet om lørdagen, den 25. juni, på den såkaldte Pyramid Stage.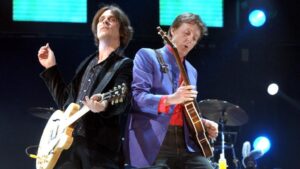 Paul McCartney på Glastonbury i 2004
Paul McCartney har en gang tidligere spillet på festivalen, i 2004, og skulle have spillet igen i 2020, hvor festivalen imidlertid blev aflyst på grund af coronasituationen.
De øvrige hovednavne på Glastonbury-festivalen, som har fundet sted siden 1970 og overværes af omkring 200.000 mennesker, er Diana Ross, Billie Eilish og Kendrick Lamar.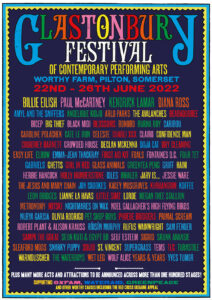 Blandt de øvrige optrædende er Crowded House, Noel Gallagher, Pet Shop Boys, Robert Plant & Alison Krauss og The Waterboys.
Festivalen er allerede udsolgt, hvilket overvejende skyldes, at alle solgte billetter i 2020 er overflyttet til dette års festival.