af Karsten Jørgensen
I oktober 1969 lå The Beatles' dengang nyeste album "Abbey Road" på førstepladsen af den engelske hitliste.
Og nu, præcis 50 år senere, er albummet i den nye jubilæumsudgave igen nr. 1 i England.
"Det er svært at tro, at 'Abbey Road' stadig holder efter alle de år", skrev Paul McCartney i et tweet i fredags. "Men på den anden side, er det jo et ret 'cool' album".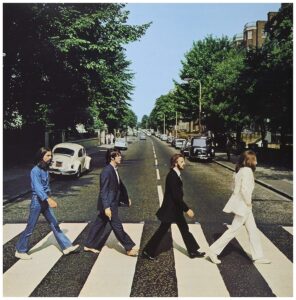 Samtidig var "Abbey Road" også ugens bedst sælgende vinylalbum, med et salg på 9000 eksemplarer.
Oprindelig udkom "Abbey Road" den 26. september 1969, og indtog dengang hitlistens førsteplads i hele 17 uger, indtil den 31. januar 1970. Og nu er det præcis 49 år og 252 dage siden, at albummet sidst lå nr. 1, hvilket automatisk giver "Abbey Road" en plads i Guinness Rekordbog, som den plade med det længste tidsinterval mellem første gang den toppede listen og indtil nu, hvor den gør det igen.
Den hidtidige rekord blev også sat af The Beatles-plade med "Sgt. Pepper's Lonely Hearts Club Band", der oprindelig udkom i 1967 og igen udkom i en 50 års jubilæumsudgave i 2017. Dengang vendte pladen tilbage til hitlistens førsteplads efter et tidsinterval på 49 år og 125 dage.