af Karsten Jørgensen
Den amerikanske guitarist og sangskriver Stan Kesler, som skrev en stribe sange til Elvis Presley, er død i sit hjem i Murfreesboro, Tennessee, 92 år gammel.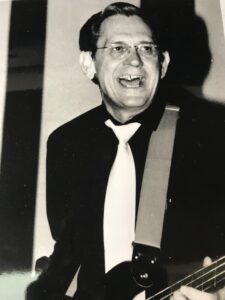 Stan Kesler
Hans mest kendte sange er "I'm Left, You're Right, She's Gone" og "I Forgot To Remember To Forget", som var blandt Elvis' tidligste hits i 1954 og 1955, men Kesler var også en kendt studiemusiker hos Sun Records i Memphis, og spillede på berømte sange som "Great Balls of Fire" med Jerry Lee Lewis i 1957, samt på plader med både Carl Perkins og Roy Orbison.
Stanley Augustus Kesler blev født i Abbeville i Mississippi den 11. august 1928. Efter militærtjeneste spillede han guitar, mandolin og steelguitar i forskellige country & western-grupper, bl.a. Snearly Ranch Boys, og begyndte fra vinteren 1954 at arbejde som komponist og studiemusiker for Sun Records, hvor han indgik i et samarbejde med pladeselskabets stifter, Sam Phillips, og medvirkede på plader med Warren Smith, Charlie Feathers, Roy Hall, Patsy Holcomb, The Four Dukes og Carl McVoy, og turnerede med Elvis Presley i 1954 og 1955.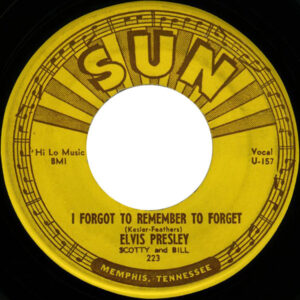 'I Forgot To Remember To Forget' med Elvis Presley, 1955
Flere af hans sange blev indspillet af Elvis Presley, bl.a. føromtalte "I'm Left, You're Right, She's Gone" og "I Forgot To Remember To Forget", mens andre, heriblandt "I Know What It Means", blev indspillet af Jerry Lee Lewis, og "I'm Gettin' Better All The Time" af Jim Reeves. Senere indspillede Elvis også andre af Keslers kompositioner – "Playing For Keeps" i 1957, "The Thrill Of Your Love" i 1960 og "If I'm A Fool (For Loving You)" i 1970.
I slutningen af 1950'erne forlod Kesler Sun Records. Han dannede sit eget pladeselskab, Crystal Records, og fik stor succes i midten af 1960'erne som producer for gruppen Sam The Sham & The Pharaohs, bl.a. med hitsinglen "Wooly Bully".
Efter mange år som selvstændig, vendte Kesler i 1978 tilbage til Sun Records og arbejdede som lydmand. Han dannede gruppen The Sun Rhythm Section sammen med bl.a. trommeslageren D. J. Fontana og guitaristen Sonny Burgess, som turnerede internationalt indtil begyndelsen af 1990'erne, hvor Kesler trak sig tilbage og gik på pension. Gruppen udsendte albummet "Old Time Rock'n'Roll" i 1987.
Stan Kesler døde af knoglekræft den 26. oktober 2020.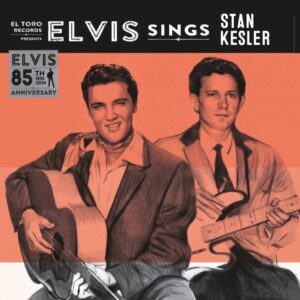 7″ EP, udsendt for at markere Elvis' 85 års fødselsdag, 2020