af Karsten Jørgensen
Den amerikanske sanger Carly Simon (med mellemnavnet Elisabeth), som sikrede sig noget nær udødelighed allerede i 1972 med den mytiske single "You're So Vain", fylder i dag 80 år.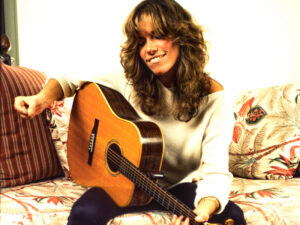 Carly Simon blev født i New York City den 25. juni 1943, som den yngste datter af Richard L. Simon, én af grundlæggerne af det berømte bogforlag Simon & Schuster.
Med sin ældre søster, Lucy, dannede Carly i 1963 duoen The Simon Sisters, som udsendte tre LP'er.
Carly Simon sprang ud som solist i 1971, hvor hun fik sit første hit med sangen "That's The Way I've Always Heard It Should Be", mens et egentligt gennembrud kom året efter med LP'en "No Secrets" og singlen "You're So Vain", der tilsammen var nomineret til fire Grammy'er.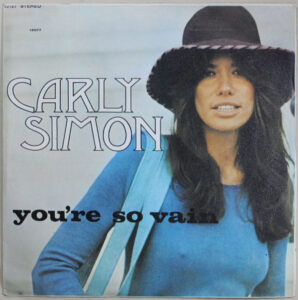 I kølvandet på succesen giftede Simon sig med kollegaen James Taylor, som hun fik to børn med, inden parret blev skilt i 1983.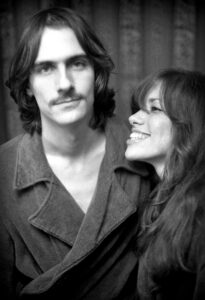 Carly Simon med James Taylor
I resten af 1970'erne fortsatte Carly Simon med en stribe populære plader, der fandt sine højdepunkter i singlen "Nobody Does It Better" fra James Bond-filmen "The Spy Who Loved Me" (med Ringo Starrs senere hustru Barbara Bach som Bond-babe) og "You Belong To Me", en duet med Michael McDonald fra The Doobie Brothers.
Igennem 1980'erne skrev Simon en del filmsange, bl.a. "Coming Around Again" og "Let The River Run" fra henholdsvis 1986 og 1988, og fortsatte med at udgive plader, som generelt var mindre hitorienterede og mere tilfredsstillede Simons egne musikalske behov, bl.a. et album med amerikanske standardsange, "My Romance", i 1990.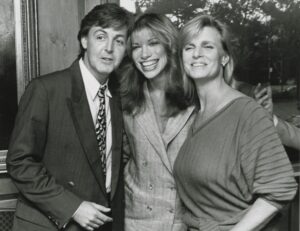 Carly Simon sammen med Paul og Linda McCartney
Carly Simon har udgivet mere end tyve studieplader, og blev den 5. november 2022 optaget i Rock And Roll Hall of Fame. Simon var dog ikke selv tilstede, fordi hun kun fjorten dage forinden havde mistet begge sine ældre søstre, Joanna og Lucy, som døde af kræft med kun én dags mellemrum, den 19. og 20. oktober 2022.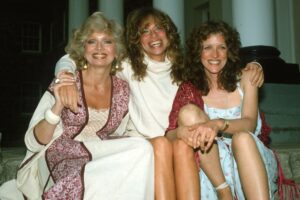 Carly Simon, i midten, med sine ældre søstre