af Karsten Jørgensen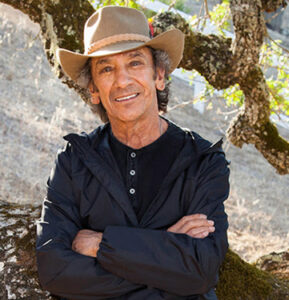 Trommeslageren Ralph Molina har i mere end 60 år været medlem af Neil Youngs backinggruppe Crazy Horse, først under navnet Danny & The Memories fra 1962, og senere som både The Psyrcle og The Rockets, før de i 1969 tog navnet Crazy Horse ved indspilningen af Neil Young-albummet "Everybody Knows This Is Nowhere".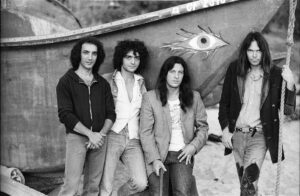 Ralph Molina, til venstre, med Crazy Horse og Neil Young
Ralph Molina blev født i Puerto Rico den 22. juni 1943, men flyttede som barn med sine forældre til New York. Senere flyttede han til Californien, hvor han dannede doo-wop-gruppen Danny & The Memories, sammen med Danny Whitten og Billy Talbot.
Siden har Ralph Molina og Crazy Horse regelmæssigt turneret med Young og medvirket på en lang række af hans klassiske LP'er, bl.a. "Rust Never Sleeps", 1979, "Ragged Glory", 1990, "Psychedelic Pill", 2012, og "Colorado", 2019.
Crazy Horse har også sporadisk udsendt plader alene, uden Young og uden større succes, og består i dag, foruden Ralph Molina, af bassisten Billy Talbot og guitaristen Nils Lofgren.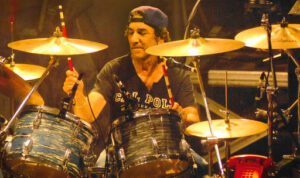 Molina udsendte sit hidtil eneste soloalbum, "Love & Inspiration", i marts 2019.