af Karsten Jørgensen
Igennem en lang karriere skrev Wayne Carson hundredvis af sange, der blev indspillet af så forskellige kunstnere som Joe Cocker, Bruce Channel, Waylon Jennings, Willie Nelson, B.J. Thomas, Conway Twitty og Pet Shop Boys, men særligt to kompositioner, "Always On My Mind" og "The Letter", cementerede hans position som en af popmusikkens store popsnedkere.
Wayne Carson
Mandag morgen døde han på et hospice i Nashville, 72 år gammel.
Wayne Carson blev født i Denver, Colorado, i 1942, af forældre, som begge var professionelle musikere og optrådte under navnet Shorty & Sue Thompson. Han flyttede i 1962 til Nashville og skabte sig en karriere som sangskriver, der virkelig tog fart i 1966, da countrysangeren Eddy Arnold – på opfordring fra Chet Atkins – indspillede Carsons komposition "Somebody Like Me", der gik helt til tops på den amerikanske countryhitliste.
Året efter skrev Wayne Carson en af sine mest kendte sange, "The Letter", til rockgruppen The Box Tops, der ligeledes fik et nr. 1-hit med sangen, men der er næppe tvivl om, at Carsons 'svendestykke' er den bittersøde "Always On My Mind", som Elvis Presley hittede med i slutningen af 1972 og som ti år senere indbragte Carson to Grammy-statuetter.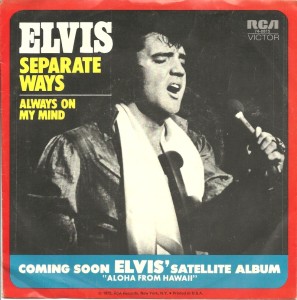 Elvis' udgave af "Always On My Mind" er imidlertid – selvom man ikke skulle tro det – en cover-version, for sangen blev oprindelig udsendt som duet af Gwen McCrae og Brenda Lee tidligere i 1972, men uden at vække større opmærksomhed. Det gjorde Elvis derimod, og senere er sangen også blevet udødeliggjort af både Willie Nelson og engelske Pet Shop Boys, som i et up-tempo arrangement indtog førstepladsen på den engelske hitliste op til jul i 1987.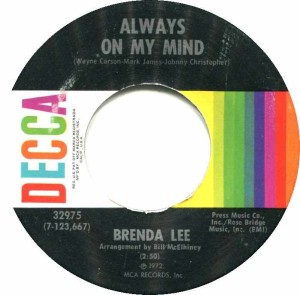 Wayne Carson blev optaget i Nashville Songwriters Hall Of Fame i 1997, men levede de sidste mange år inden sin død tilbagetrukket på grund af dårligt helbred – han led bl.a. af diabetes og hjerteproblemer.
Han efterlader sig hustru Wyndi Harp Head og en søn.