af Karsten Jørgensen
Mandag aften den 17. august døde skuespillerinden Yvonne Craig af brystkræft i sit hjem i Pacific Palisades i Californien, skriver filmmagasinet The Hollywood Reporter.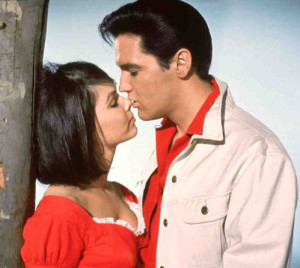 Yvonne Craig med Elvis i filmen 'Kissin' Cousins', 1964
Yvonne Craig blev født i Taylorville, Illinois, den 16. maj 1937, og begyndte sin karriere da hun var 17, som danser i ballettruppen The Ballet Russe de Monte Carlo.
Tre år senere fik hun sin første filmrolle i westernfilmen "The Young Land", og medvirkede i de følgende år i flere film sammen med bl.a. Bing Crosby.
I 1963 havde hun en mindre rolle i Elvis-filmen "It Happened At The World's Fair" og året efter avancerede hun til den kvindelige hovedrolle i "Kissin' Cousins".
Yvonne er dog mest kendt for rollen som 'Batgirl' Barbara Gordon i TV-serien "Batman", 1967, og en medvirken i en enkelt episode af serien "Star Trek" i 1969.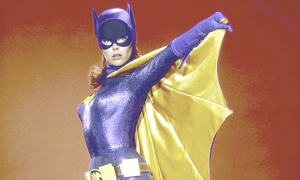 Yvonne Craig i rollen som 'Batgirl', 1967
Yvonne Craig, som blev 78 år, efterlader sig manden Kenneth og to nevøer.