af Karsten Jørgensen
For første gang i otte år har Bob Dylan udsendt en ny, selvkomponeret sang.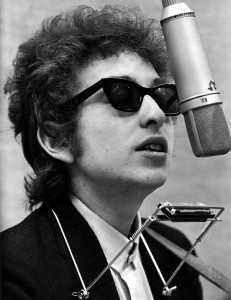 Han har ganske vist udgivet tre albums indenfor de seneste fem år – "Shadows In The Night" i 2015, "Fallen Angels" i 2016 og det tre-dobbelte "Triplicate" i 2017 – men de indeholdt udelukkende hans fortolkninger af amerikanske standardsange, der oprindelig var blevet sunget af eksempelvis Frank Sinatra.
Så "Murder Most Foul", som titlen er på den nye sang, er den første fra Dylans egen hånd siden albummet "Tempest" fra 2012.
"Murder Most Foul" er den længste sang, Dylan nogensinde har indspillet. Henover 17 minutter fortæller han en episk historie, der i en løs struktur minder mere om en bøn end en egentlig sang, som begynder med mordet på præsident John F. Kennedy i 1963, og fortsætter i impressionistiske dommedags-vignetter om de kaotiske 1960'ere og referencer til både Woodstock, The Whos "Tommy" og Altamont. Listen af name-dropping er lang og omfatter The Beatles og "I Want To Hold Your Hand", fra John Lee Hooker og Bud Powell til Stevie Nicks og Don Henley og Billy Joels "Only The Good Die Young".
"Her er en hilsen til mine fans og følgere, med taknemmelighed for jeres støtte og loyalitet gennem årene", skrev Dylan torsdag aften på sin hjemmeside. "Dette er en uudgivet sang, jeg indspillede for et stykke tid siden, som I måske vil synes er interessant".
Det er endnu uvist, om "Murder Most Foul" er en enkeltstående sang eller et forvarsel om et kommende nyt album fra Bob Dylan.
Hør den nye sang her.