af Karsten Jørgensen
En hjælpepakke på 257 millioner £ skal hjælpe nogle af Storbritanniens vigtigste kulturinstitutioner gennem coronakrisen, heriblandt den legendariske Cavern Club i Liverpool, som lagde lokaler til mange af The Beatles' tidligste koncerter, og som siden pandemiens start har måttet holde lukket.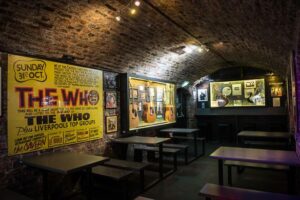 Cavern Club, indvendig
Mere end 1300 museer, spillesteder, teatre o. lign. får del i hjælpepakken. Foruden Cavern Club er det bl.a. London Symphony Orchestra, Birmingham Royal Ballet og teatret Bristol Old Vic, som skuespilleren Jane Asher var tilknyttet i en periode, mens hun var kæreste med Paul McCartney.
"Mens vi har været lukket ned, har vi mistet omkring 30.000 £ om ugen", har direktøren for Cavern Club, Jon Keats, sagt til The Sunday Times.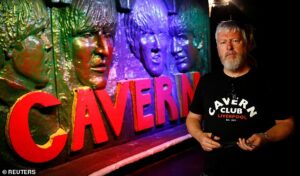 Direktøren for Cavern Club, Jon Keats
Cavern Club står til at modtage et beløb på 525.000 £ fra hjælpepakken.