af Karsten Jørgensen
Omslagsdesigneren John Berg, der arbejdede for Columbia Records i en menneskealder og skabte nogle af det 20. århundredes mest berømte og let genkendelige pladeomslag, er død af lungebetændelse i sit hjem i Southampton, New York, i en alder af 83 år, oplyser hans hustru Durell Godfrey.
John Berg
John Berg blev født i Brooklyn i 1932, og efter skolen skabte han sig en karriere på forskellige reklamebureauer og magasiner, bl.a. Esquire, før han i 1961 begyndte at arbejde for Columbia Records som omslagsdesigner. I de følgende 25 år designede han mere end 5000 pladeomslag for bl.a. Blood, Sweat & Tears, The Byrds, Simon & Garfunkel ("Bridge Over Troubled Water") og Barbra Streisand.
"Bob Dylan's Greatest Hits", 1967
Men de mest berømte af hans værker er nok "Bob Dylan's Greatest Hits" fra 1967, der viser sangeren og hans lokker i profil og modlys og indbragte Berg den ene af fire Grammy'er, og "Born To Run" fra 1975, med en ung Bruce Springsteen, som læner sig ind mod saxofonisten fra hans E Street Band, Clarence Clemons. Året efter designede Berg også coveret til "Chicago X", der viser gruppens logo præget i et stykke chokolade og bl.a. indeholdt hitsangen "If You Leave Me Now".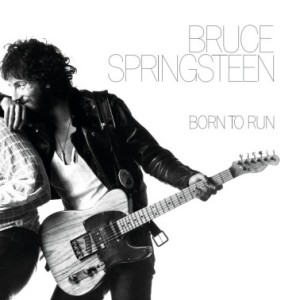 Bruce Springsteens "Born To Run", 1975
John Berg arbejdede for Columbia Records indtil 1985, hvor han gik på pension. Han døde den 11. oktober.
Et udvalg af andre pladeomslag, designet af John Berg:
"The Barbra Streisand Album", Barbra Streisand, 1963
"Songs Of Love And Hate", Leonard Cohen, 1971
"Byrdmaniax", The Byrds, 1971
"Greetings From Asbury Park, N.J.", Bruce Springsteen, 1973
"Still Crazy After All These Years", Paul Simon, 1975
"Turnstiles", Billy Joel, 1976
"Desire", Bob Dylan, 1976
"The Nylon Curtain", Billy Joel, 1982
Berg var også en habil fotograf, og tog bl.a. coverbilledet til Dylans "John Wesley Harding".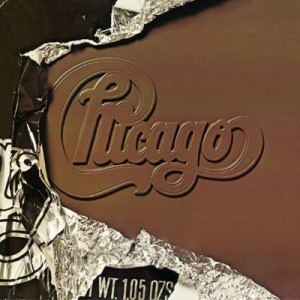 "Chicago X", 1976