af Karsten Jørgensen
Forfatteren Philip Norman, som bl.a. er kendt for sine roste biografier om The Beatles og John Lennon, har nu rettet blikket mod Paul McCartney og udsender 5. maj en biografi om eks-beatlen og hans fantastiske karriere.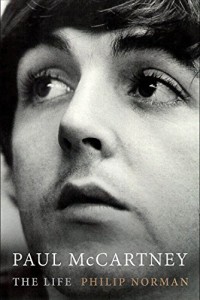 "Paul McCartney: The Life" er på mere end 600 sider, og forlaget bag, Little, Brown & Company, kalder biografien for "the definitive biography of a musical legend".
Blandt Philip Normans tidligere bøger er:
"Shout! The True Story of The Beatles", 1981
"Days In The Life: John Lennon Remembered", 1990
"John Lennon: The Life", 2008
samt bøger om The Rolling Stones, Elton John, Buddy Holly og Mick Jagger.
Vil du hellere læse om Paul McCartney på dansk, kan jeg anbefale denne bog: "Paul McCartney – Mennesket, Myten og Musikken", som både fås i fysisk form og som e-bog.