af Karsten Jørgensen
Det måtte jo ske. Men midt i 1960'erne, da The Beatles var verdens største teenageidoler, var det sikkert de færreste, som kunne forestille sig, at de en skønne dag blev bedsteforældre. Og endnu mindre oldeforældre.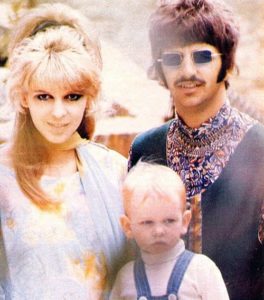 Ringo med hans første hustru Maureen og sønnen Zak
Nu er Ringo Starr, som den første af beatlerne, blevet oldefar, da barnebarnet Tatia Starkey (datter af Ringos søn Zak) den 14. august nedkom med en søn, som får navnet Stone Zakamo Low.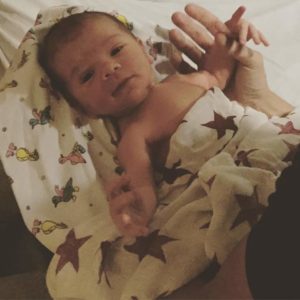 Ringos oldebarn Stone Zakamo Low
Tilbage i 1985 var Ringo også den første af The Beatles, som blev bedstefar, da selvsamme Tatia kom til verden den 7. september.