af Karsten Jørgensen
Den 24. marts blev Ringo Starrs barndomshjem i Admiral Grove nr. 10 i Liverpool-kvarteret Toxteth, hvor han boede fra han var tre år og indtil han flyttede til London som 23-årig, solgt ved en auktion i The Cavern Club til en ivrig Beatles-fan for 70.000 £.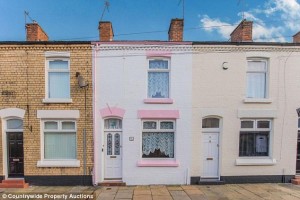 Admiral Grove nr. 10
Den forrige ejer af Admiral Grove nr. 10, Margaret Grose, døde sidste år som 91-årig, efter at have boet i huset i 40 år.
Ejendomsmægleren Plus Dane Group, som står bag salget, har dog betinget sig visse begrænsninger i brugen af den berømte ejendom.
"Vi har specifikke restriktioner i forbindelse med salget, så huset ikke kan bruges som hverken turistattraktion eller museum".
Køberen er 48-årige Jackie Holmes, den samme Beatles-fan som i 2014 købte George Harrisons barndomshjem for 156.000 £ og Lennons mors hus sidste år for 155.000 £.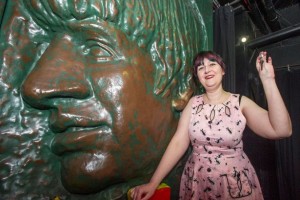 Den glade køber Jackie Holmes
"The Beatles og deres musik har været en stor del af mit liv, og det er skønt at eje endnu en del af Beatles-historien", sagde Jackie Holmes og fortsatte:
"Nu håber jeg bare, at finde en Beatles-fan, som vil leje det og elske og værdsætte det".
Ringo Starr med sin mor og stedfar foran huset i Admiral Grove