af Karsten Jørgensen
Produceren og sangskriveren Luigi Creatore, som i 1961 skrev den udødelige "Can't Help Falling In Love" til Elvis-filmen "Blue Hawaii" sammen med sin fætter Hugo Peretti og George David Weiss, er død, 93 år.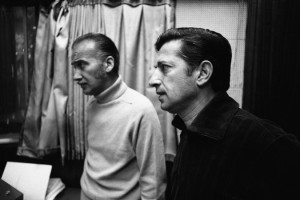 Luigi Creatore (t.h.) med fætteren Hugo Peretti, 1968
Sangen, som er én af Elvis' mest kendte indspilninger, er baseret på en gammel melodi af den italienske komponist og lærer Giovanni Battista Martini (født i Bologna den 24. april 1706, død 4. oktober 1784), som med fransk tekst af Jean-Pierre Claris de Florian (1755-1794) blev kendt under titlen "Plaisir d'Amour", og siden er indspillet af bl.a. Joan Baez, Marianne Faithfull og Judy Collins.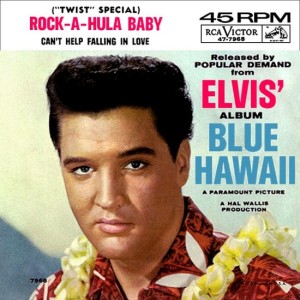 Elvis Presleys amerikanske singleudgivelse fra 1961
Luigi Creatore og Hugo Peretti er også kendt for mange andre sange, end de få, som de skrev specielt til Elvis Presley.
Luigi Federico Creatore blev født på Manhattan den 21. december 1921 og voksede op i en musikalsk familie. Faderen Giuseppe var orkesterleder. Han indvandrede til USA fra Napoli, og stod i mange år i spidsen for et orkester, hvis popularitet var på højde med John Philip Sousa.
Efter militærtjeneste i 2. verdenskrig – Luigi var udstationeret på Pearl Harbour, da japanerne angreb flådebasen – skabte Luigi Creatore sig en karriere som forfatter, før han i 1950'erne slog pjalterne sammen med sin fætter Hugo Peretti, både som sangskrivere og pladeproducere.
Fra 1957 arbejdede de for først Roulette Records og derefter RCA Records, og producerede plader med bl.a. Sarah Vaughan, Jimmie Rodgers ("Honeycomb" og "Kisses Sweeter Than Wine"), Little Peggy March ("I Will Follow Him"), soulsangeren Sam Cooke ("Chain Gang", "Twistin' The Night Away" og "Wonderful World"), The Isley Brothers ("Shout"), Perry Como og Ray Peterson.
Luigi og hans fætter skrev engelsk tekst til "The Lion Sleeps Tonight", som blev indspillet i 1961 af The Tokens. Sangen var baseret på en sydafrikansk zulu-sang, "Wimoweh", af Solomon Linda, hvis arvinger mange år senere med succes sagsøgte Creatore & Co. for manglende royalties. "The Lion Sleeps Tonight" fik nyt liv hos yngre generationer i midten af 1980'erne, da den var med i Disney-tegnefilmen "Løvernes Konge".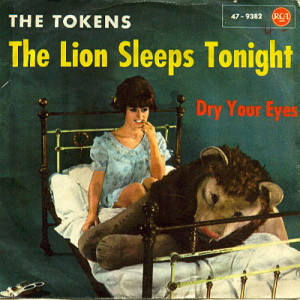 Udover "Can't Help Falling In Love" skrev Luigi og Hugo endnu et hit til Elvis i 1961, nemlig titelsangen til filmen "Wild In The Country".
Senere, i 1968, skrev parret en Broadway-musical "Maggie Flynn", hvor handlingen foregik under den amerikanske borgerkrig, og i 1970'erne producerede de musik for bl.a. Van McCoy, som i 1975 havde et nr. 1-hit med discoklassikeren "The Hustle". De trak sig tilbage fra musikindustrien omkring 1980 – få år før Hugo Peretti døde i 1986.
Luigi Creatore døde i sit hjem i Boca Raton, Florida, den 13. december 2015, af komplikationer efter en lungebetændelse.