af Karsten Jørgensen
Sanger og musiker Graham Nash, som tidligere var medlem af både The Hollies og Crosby Stills & Nash, og senere Crosby Stills Nash & Young, fylder 80 år i dag.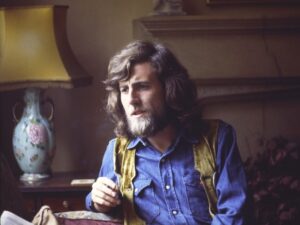 Graham William Nash blev født den 2. februar 1942 i Blackpool, England, og dannede i 1962 gruppen The Deltas sammen med skolekammeraten Allan Clarke. The Deltas ændrede i december samme år navn til The Hollies – opkaldt efter deres idol Buddy Holly – og var i en del år i 1960'erne tætte konkurrenter til The Beatles, med iørefaldende hits som "Stay", "Just One Look", "Bus Stop", "Stop Stop Stop", "On A Carousel", "Carrie Anne" og "Jennifer Eccles".
The Hollies – Graham Nash i midten
I december 1968 forlod Graham Nash The Hollies, og dannede i 1969 supergruppen Crosby Stills & Nash med David Crosby (tidligere The Byrds) og Stephen Stills (tidligere Buffalo Springfield), som det følgende år blev udvidet til en kvartet, med Neil Young (ligeledes tidligere Buffalo Springfield).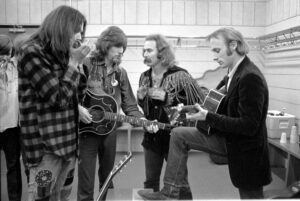 Crosby Stills Nash & Young – Nash nr. 2 fra venstre
Crosby Stills Nash & Young udsendte albummet "Deja Vu" i 1970, og året efter udsendte Graham Nash sit første soloalbum, "Songs For Beginners".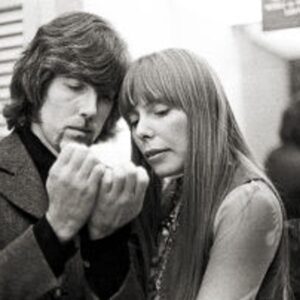 Graham Nash med tidligere kæreste Joni Mitchell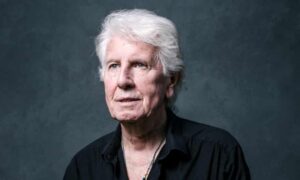 Graham Nash er optaget to gange i The Rock And Roll Hall Of Fame, dels som medlem af Crosby Stills & Nash i 1997 og dels som medlem af The Hollies i 2010 – i øvrigt samme år, som Nash fik tildelt ordenen Officer of the Order of the British Empire (OBE) af den engelske dronning for sit bidrag til musik og velgørenhed.
Blandt Graham Nashs mest kendte kompositioner er "Our House", "Teach Your Children", "Marrakesh Express" og "Wasted On The Way".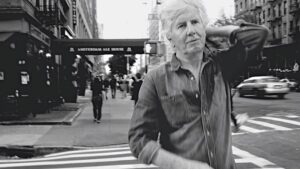 Graham Nash, 2016
Graham Nash udsendte sit seneste studie-album, "This Path Tonight", i april 2016.
Albummet "This Path Tonight"