af Karsten Jørgensen
Bob Dylan, som er i fuld gang med sin "Rough And Rowdy Ways World Tour", har annonceret, at han spiller i Royal Arena i København den 30. september.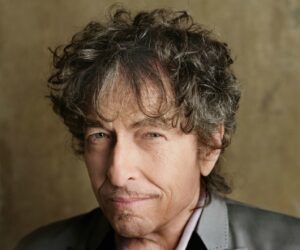 Billetsalget starter 13. juli kl. 10 og priserne varierer mellem 790 og 1240 kr. Til koncerten er der et såkaldt "telefonforbud", dvs. at alle mobiltelefoner skal opbevares i en aflåst taske under hele koncerten, og kan derfor kun åbnes i nødsituationer.
"Rough And Rowdy Ways World Tour", som er opkaldt efter Dylans seneste anmelderroste album fra 2020, begyndte den 2. november 2021 i Wisconsin i USA, og er planlagt til at vare indtil 2024.
Den første amerikanske del af turneen varede indtil begyndelsen af juli. Efter en sommerpause genoptages den fra 25. september i Europa med en koncert i Oslo, og fortsætter gennem Sverige, Danmark, Frankrig og Belgien, og slutter foreløbig 17. oktober i den hollandske by Amsterdam.
På turneen akkompagneres Bob Dylan af et band, som består af Bob Britt på guitar, Charley Drayton på trommer, Tony Garnier på bas, Donnie Herron på harmonika, violin, mandolin og steel guitar, samt Doug Lancio på guitar.