af Karsten Jørgensen
Indspilningen af en film om Beatles-manageren Brian Epstein, "Midas Man", er midlertidig sat på pause, efter instruktøren Jonas Akerlund har forladt projektet.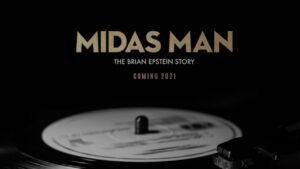 Optagelser til filmen, som har Jacob Fortune-Lloyd i hovedrollen som Epstein og Rosie Day som hans protegé Cilla Black, begyndte i oktober i Liverpool, og ifølge en pressemeddelelse bliver de genoptaget senere i november i London og i januar i Los Angeles.
Anonyme kilder har sagt, at Akerlund forlader Epstein-filmen på grund af andre forpligtelser og at produktionsselskabet bag "Midas Man" i stedet har engageret instruktøren Sara Sugarman ("Vinyl" og "House of Versace") til at fuldføre projektet. Akerlund bliver dog stadig krediteret som instruktør, da de allerede indspillede scener ikke bliver genindspillet.
Filmen følger Brian Epstein fra han "opdagede" The Beatles i 1961 og indtil hans tidlige død i august 1967, af en overdosis piller.