af Karsten Jørgensen
Da Elvis Costello var 18 år, og fem år før han blev et kendt navn med albummet "My Aim Is True", hed han stadig Declan MacManus og spillede i et orkester, som kaldte sig Rusty.
I anledning af, at denne periode i 1972 nu ligger 50 år tilbage, har Costello fundet sammen med en af sine bandkammerater fra dengang, Allan Mayes, og har indspillet "det album, vi ville have lavet da vi var 18, hvis nogen altså havde givet os lov", som Costello skriver i pressemeddelelsen i forbindelse med udgivelsen af "The Resurrection of Rust", en EP med seks sange, der lander i butikkerne den 10. juni.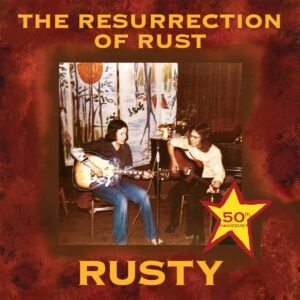 I begyndelsen af 1972 blev Declan MacManus medlem af Allan Mayes' band Rusty, som havde base i Liverpool og turnerede flittigt indtil begyndelsen af 1973, hvor Costello flyttede til London og Rusty gik i opløsning.
På "The Resurrection of Rust" bliver Costello og Mayes akkompagneret af Costellos faste backinggruppe The Imposters, og sangene er produceret af Costello selv i samarbejde med Sebastian Krys.
EP'en indeholder coverversioner af Nick Lowe/Brinsley Schwarz' "Surrender to the Rhythm" og "Don't Lose Your Grip On Love", Jim Fords "I'm Ahead If I Can Quit While I'm Behind", et medley af Neil Youngs "Everybody Knows This Is Nowhere"/"Dance, Dance, Dance", plus to originale sange: Costellos "Warm House" og Costello/Mayes' "Maureen and Sam".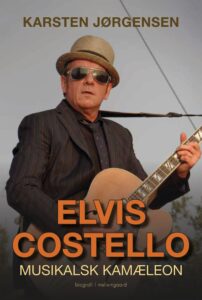 Læs hele historien om Costellos tid i Rusty i min nye bog "Elvis Costello: Musikalsk kamæleon", som udkommer på Forlaget Mellemgaard den 20. juni.