af Karsten Jørgensen
Sheila Bromberg, som spillede harpe på Beatles-sangen "She's Leaving Home" fra albummet "Sgt. Pepper's Lonely Hearts Club Band" i 1967 og dermed blev den første kvindelige musiker, som medvirkede på indspilninger med det berømte firkløver fra Liverpool, er død på et hospice i Aylesbury, England, 92 år gammel.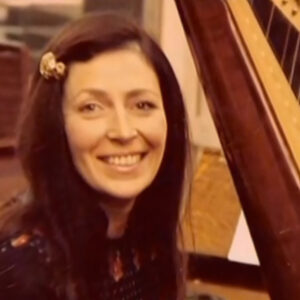 Allerede i begyndelsen af 1960'erne var Sheila Bromberg en flittig brugt klassisk musiker, og årsagen til, at hun sagde ja, da hun 17. marts 1967 fik tilbudt jobbet med at medvirke ved indspilninger i EMIs Abbey Road-studie i London samme aften, var, at hun var enlig mor med to små børn, og godt kunne bruge de ekstra penge.
Om aftenen, fra kl. 21 til midnat, prøvede hun at følge Paul McCartneys anvisninger, men som Sheila senere forklarede, havde McCartney svært ved at udtrykke helt præcist det, han gik efter.
"Han kunne ikke forklare det rigtigt, og det var som om han bare ventede på, at én af os andre skulle trække det ud af den blå luft", sagde Sheila.
Folder med noderne til 'She's Leaving Home'
"Når jeg tænker tilbage på det, er jeg stolt af det, men dengang kunne jeg ha' kvalt ham. Han anede ikke, hvad han ville, og det var enormt frustrerende, men når jeg lytter til albummet i dag, kan jeg godt se, hvad han gik efter".
Sheila Bromberg huskede, at hun fik et honorar på 9 engelske pund for de tre timers arbejde, og selvom hun senere var stolt af sit bidrag til Beatles-historien, havde hun også ambivalente følelser overfor det. "Jeg er kendt for at have spillet fire takter musik", sagde hun. "Det synes jeg er en anelse absurd".
Sheila Zelda Patricia Bromberg, som var jøde, blev født 2. september 1928 i London, og klassisk uddannet fra Royal College of Music. Senere i sin karriere spillede hun med en stribe populære musiknavne: Frank Sinatra, Sammy Davis Jr., Dusty Springfield og The Bee Gees blandt andet, samt på soundtracket til to James Bond-film, "Dr. No" og "Goldfinger".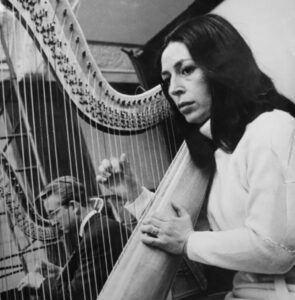 Sheila Bromberg døde den 17. august 2021.