af Karsten Jørgensen
Årets store Beatles-nyhed fra Apple/Universal op til julesalget bliver en genudgivelse af storsælgeren "Beatles 1" fra november 2000, som på verdensplan har solgt mere end 31 millioner eksemplarer. Albummet, med 27 af gruppens nr. 1-hits, var endvidere det mest solgte album i USA i årtiet fra 2000 til 2009, og blev genudgivet i en remixet version i september 2011. Den nyeste udgivelse, som slippes løs i butikkerne fra den 6. november, har fået den store forkromede behandling og suppleres med dvd og blu-ray med tilhørende musikvideoer – deriblandt mange, som ikke har været almindelig tilgængelige i årtier.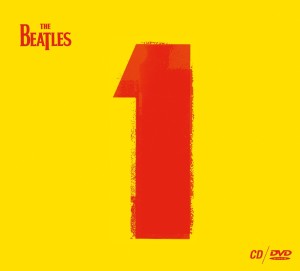 Udgaven med cd + dvd
"Beatles 1" bliver naturligvis også udsendt i en eksklusiv deluxe-version for feinschmeckere, med titlen "Beatles 1+", der udover den ordinære cd og dvd/blu-ray har en ekstra skive, med yderligere tretten mere eller mindre sjældne videoer. Endvidere udsendes en superdeluxe-version med en 124 sider tyk bog i stift bind.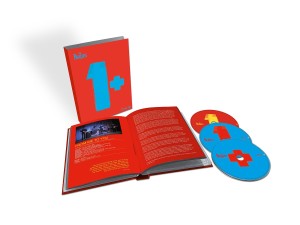 Deluxe-udgaven med cd + 2 blu-ray + bog
Trackliste for både cd og dvd/blu-ray 1 er:
Love Me Do
From Me To You
She Loves You
I Want To Hold Your Hand
Can't Buy Me Love
A Hard Day's Night
I Feel Fine
Eight Days a Week
Ticket To Ride
Help!
Yesterday
Day Tripper
We Can Work It Out
Paperback Writer
Yellow Submarine
Eleanor Rigby
Penny Lane
All You Need Is Love
Hello, Goodbye
Lady Madonna
Hey Jude
Get Back
The Ballad of John and Yoko
Something
Come Together
Let It Be
The Long and Winding Road
Tracklisten for den ekstra dvd/blu-ray er:
Twist & Shout
Baby It's You
Words Of Love
Please Please Me
I Feel Fine
Day Tripper *
Day Tripper *
We Can Work It Out *
Paperback Writer *
Rain *
Rain *
Strawberry Fields Forever
Within You Without You/Tomorrow Never Knows
A Day In The Life
Hello, Goodbye *
Hello, Goodbye *
Hey Bulldog
Hey Jude *
Revolution
Get Back *
Don't Let Me Down
Free As A Bird
Real Love
Titler angivet med * er alternative versioner.