af Karsten Jørgensen
For første gang i 36 år har Paul McCartney nået den eftertragtede placering som nr. 1 på albumhitlisten i det amerikanske brancheblad Billboard.
Det sker med albummet "Egypt Station", som McCartney udsendte den 7. september, og 1. pladsen er baseret på et salg i den forløbne uge på 153.000 eksemplarer i USA.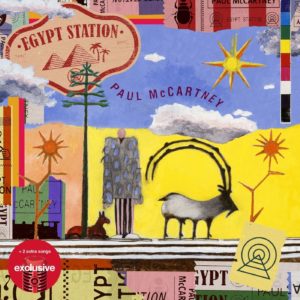 Sidste gang McCartney toppede Billboards albumhitliste var i 1982 med "Tug Of War".
I alt har McCartney-albums ligget på 1.pladsen i Billboard otte gange, første gang for 48 år siden med debut-pladen "McCartney". Yderligere har eks-beatlen haft 19 placeringer på førstepladsen med sin første gruppe The Beatles, senest i 2000 med opsamlingsalbummet "1".
"Egypt Station"s erobring af førstepladsen i Billboard betyder, at sidste uges nr. 1, Eminems "Kamikaze", rykker ned på andenpladsen.