af Karsten Jørgensen
Den 7. juni er Neil Young aktuel med et nyt livealbum, igen hentet i hans enorme arkiv.
"Tuscaloosa" hedder det, og Neil Young bliver akkompagneret af gruppen The Stray Gators ved denne koncert på University of Alabama i Tuscaloosa den 5. februar 1973.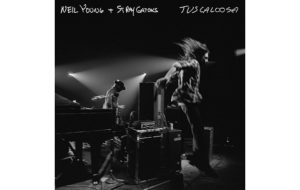 The Stray Gators bestod af bassisten Tim Drummond, trommeslageren Kenny Buttrey, pianisten Jack Nitzsche og steel-guitaristen Ben Keith, der var de samme musikere, som havde indspillet studiepladen "Harvest" med Neil i 1972 og senere i 1973 udsendte livealbummet "Time Fades Away".
Sangene på "Tuscaloosa" spænder fra debutalbummet ("Here We Are In The Years") til "Tonight's The Night" ("Lookout Joe" og "New Mama"), et album, Neil Young først udgav i 1975.
"Tuscaloosa" er produceret af Neil Young og Elliot Mazer og mixet af John Hanlon, og fås som både enkelt cd, dobbelt vinyl og digitalt.
Trackliste til "Tuscaloosa" (Reprise/WEA):
Here We Are In The Years
After the Gold Rush
Out on the Weekend
Harvest
Old Man
Heart of Gold
Time Fades Away
Lookout Joe
New Mama
Alabama
Don't Be Denied