af Karsten Jørgensen
Endnu et uudgivet album fra Neil Youngs arkiver ser dagens lys i nær fremtid.
Sidste år udsendte Young albummet "Homegrown", som var indspillet i 1974-1975, og snart udsender han det ligeledes hidtil uudgivne album, "Johnny's Island", som blev indspillet på Honolulu, Hawaii, i 1982.
Oprindelig var det meningen, at albummet skulle have været udgivet i 1982 under titlen "Island In The Sun", men Neil Youngs daværende nye pladeselskab, Geffen Records, mente ikke det var kommercielt nok, og beordrede Young tilbage i studiet for at forbedre det. Det blev i stedet til albummet "Trans", mens "Island In The Sun" blev skrinlagt.
Blandt sangene på "Island In The Sun", som nu udsendes på "Johnny's Island", var "Like An Inca", "Hold On To Your Love" og "Little Thing Called Love", der alle udkom på "Trans". Andre hidtil uudgivne sange er titlerne "Big Pearl", "Island In The Sun" og "Love Hotel".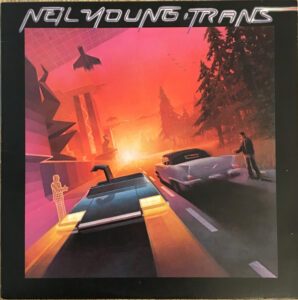 Albummet "Trans" fra 1982
En udgivelsesdato for "Johnny's Island" er endnu ikke fastsat. Den endelige trackliste er heller ikke offentliggjort.