af Karsten Jørgensen
Da Ringo Starr og hans All Starr Band i marts 2020 blev tvunget til at aflyse deres sommerturne i USA og Canada det år på grund af coronapandemien, blev de planlagte koncerter i første omgang rykket til 2021.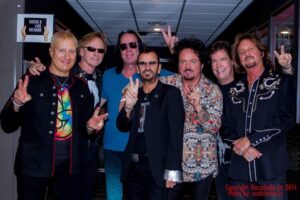 Ringo Starr og hans All Starr Band i 2016
Men som alle ved, var corona heller ikke et overstået kapitel i 2021, og turneen blev igen aflyst.
Nu har Ringo så endnu en gang annonceret en turne i USA og Canada – 22 koncerter fra 27. maj til 26. juni – og hans All Starr Band består denne gang af Steve Lukather, Colin Hay, Warren Ham, Gregg Bissonette, Hamish Stuart og Edgar Winter.
I den mellemliggende tid siden den første aflysning i 2020, har Ringo Starr, som i øvrigt fylder 82 år den 7. juli, udsendt to EP'er, "Zoom In" og "Change The World", samt bogen "Ringo Rocks: 30 Years of the All Starrs".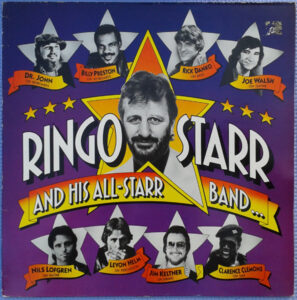 Første live-album med Ringo og The All Starr Band fra 1990