af Karsten Jørgensen
I dag fylder endnu et tidligere medlem af Paul McCartneys 1970'er-gruppe Wings 80 år, efter både Denny Seiwell og Henry McCullough, som henholdsvis trommeslager og guitarist, rundede det skarpe hjørne i sidste måned.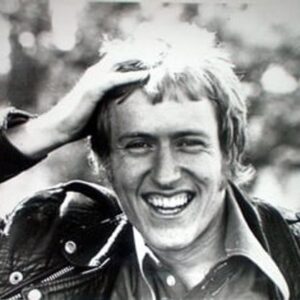 Trommeslageren Geoff Britton, som i øvrigt overtog stikkerne efter Denny Seiwell, blev medlem af Wings i august 1974 og nåede at medvirke på ét album med Wings, inden han allerede i januar 1975 igen forlod gruppen.
Geoffrey Britton blev født i London-forstaden Lewisham den 1. august 1943, og begyndte sin professionelle musikalske karriere i rockgruppen East of Eden i 1969.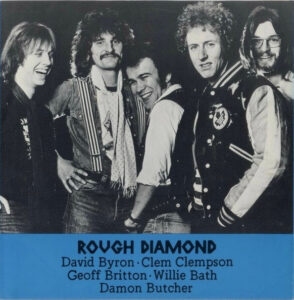 Geoff Britton med Rough Diamond, nr. 2 fra højre
Efter en kort periode i en anden gruppe, The Wild Angels, blev Britton i august 1974 trommeslager i Wings, og medvirkede på singlerne "Junior's Farm" og "Walking in the Park with Eloise" (Wings under pseudonymet The Country Hams), begge 1974, samt enkelte sange på gruppens album "Venus and Mars", 1975.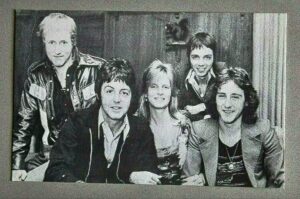 Geoff Britton med Wings, øverst til venstre
Midt under indspilningen af "Venus and Mars" forlod Geoff Britton Wings og blev erstattet af Joe English, som på trods af navnet var amerikaner.
Efter Wings var Britton med i supergruppen Rough Diamond og senere Manfred Mann's Earth Band fra 1978 til 1979, hvor han medvirkede på albummet "Angel Station".