af Karsten Jørgensen
I dag fylder den karismatiske frontfigur i The Rolling Stones, Mick Jagger, 80 år.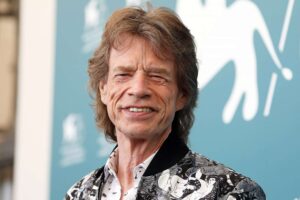 Han blev født i Dartford, Kent, den 26. juli 1943, og mødte allerede i 1950 sin kommende musikalske våbenbroder og samarbejdspartner Keith Richards.
Den 12. juli 1962 dannede de gruppen The Rollin' Stones sammen med guitaristen Brian Jones, og ændrede kort efter navnet til det mere formelle The Rolling Stones.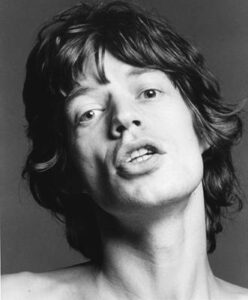 The Rolling Stones fik i 1962 en pladekontrakt med Decca Records og udsendte i juni 1963 deres første single, en coverversion af Chuck Berrys "Come On".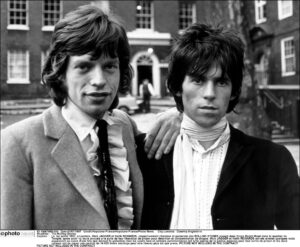 Mick Jagger og Keith Richards
Og herefter er resten, som man siger, historie!
Mick Jagger har haft en noget ujævn solokarriere siden 1970, sideløbende med hans primære indsats som leadsanger og komponist i The Rolling Stones, som stadig er aktive på turneer med jævne mellemrum. Det sidste studiealbum med gruppen var "Blue & Lonesome" fra 2016, som bestod af lutter covernumre, mens et nyt album med egne kompositioner har været undervejs i de seneste ti-tolv år.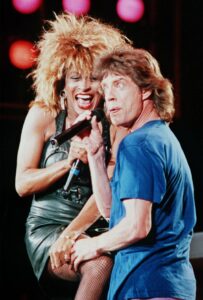 Mick Jagger med Tina Turner, 1985