af Karsten Jørgensen
Den irske guitarist Henry McCullough, som var medlem af en tidlig udgave af Wings og spillede den smukke solo på Paul McCartneys "My Love" i 1973, er død efter længere tids sygdom, 72 år.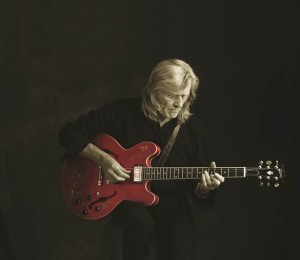 McCullough døde i går morges, og kort tid efter begyndte de første hyldester at tikke ind på de sociale medier. Paul McCartney fortalte BBC, at "han var en fornøjelse at arbejde sammen med, en super-talentfuld musiker med en herlig humoristisk sans".
Henry Campbell Liken McCullough blev født i Portstewart i Nordirland den 21 juli 1943, og er mest kendt for sin tid i Wings fra 1972 til 1973.
McCullough spillede fra 1964 i adskillige mindre berømte grupper, bl.a. Jean & The Gents, Eire Apparent, Sweeney's Men, Frankie Miller Band, The Grease Band (Joe Cockers backinggruppe, som optrådte på Woodstock-festivalen i 1969) og Spooky Tooth, før han i januar 1972, på Denny Laines anbefaling, blev kontaktet af Paul McCartney og hyret som lead-guitarist i Wings.
Henry McCullough pladedebuterede med Wings på den kontroversielle single "Give Ireland Back To The Irish" i februar 1972. Han medvirkede desuden på de efterfølgende singler "Mary Had A Little Lamb", "Hi Hi Hi" og "Live And Let Die" og LP'en "Red Rose Speedway", som udkom i maj 1973.
Kun to måneder senere, i juli 1973, forlod McCullough Wings efter et voldsomt skænderi med McCartney. Han angav årsagen til bruddet som "musikalske uoverensstemmelser" og generel utilfredshed over, at "spille sammen med en amatør som Linda".
Paul McCartney og Henry McCullough på turné, 1972
Henry McCullough, der dybest set var en traditionel bluesguitarist, blev ofte korrekset af Paul McCartney, som krævede musikalske kompromiser, der kunne befordre Wings' kommercielle musik. Senere sagde McCullough: "Hvis jeg var blevet i Wings, ville jeg have været nødt til at prostituere min kunst og gøre ting, jeg ikke følte for".
Den anden guitarist i Wings, Denny Laine, uddybede: "Henry var lidt af et problem. Der var ting han simpelthen ikke ville gøre, fordi han havde en stil, en musikalsk overbevisning. Han var altid lidt af en oprører, og sommetider var det svært at få ham til at gøre visse ting".
Henry McCullough fik senere en pladekontrakt med George Harrisons Dark Horse Records og udsendte i 1976 solo-albummet "Mind Your Own Business". Han spillede i 1977 kortvarigt i pub-rockgruppen Dr. Feelgood.
McCullough udsendte omkring ti solo-albums, senest "Shabby Road" i 2012, men efter et hjerteanfald i 2012 havde han et skrantende helbred, som begrænsede hans musikalske aktiviteter.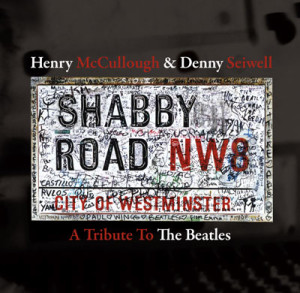 Albummet "Shabby Road", 2012
Henry McCullough døde i sit hjem i Belfast og efterlader sig hustruen Josie.