af Karsten Jørgensen
Filmproduceren Denis O'Dell, som producerede flere film med The Beatles, er død af naturlige årsager i sit hjem i Almeria i Spanien, 98 år. Nyheden om dødsfaldet blev meddelt af O'Dells søn Arran via nyhedsbureauet Associated Press.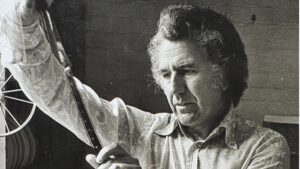 Denis O'Dell
Denis O'Dells første kontakt med The Beatles var i rollen som assisterende producer af filmen "A Hard Day's Night" i 1964, som blev instrueret af Richard Lester. Men allerede inden dette scoop havde Denis O'Dell, som var født i 1923, etableret sig i filmbranchen, og havde bl.a. været en del af holdet bag succesfilmen "It's A Wonderful Life" i 1958.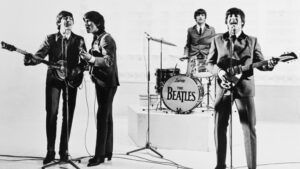 The Beatles i "A Hard Day's Night"
Tre år efter "A Hard Day's Night" blev O'Dell hyret som co-producer af antikrigs-filmen "How I Won The War", der havde John Lennon i en birolle, og samme år var O'Dell også producer af The Beatles' egen tv-film "Magical Mystery Tour".
Samarbejdet med The Beatles førte til, at Denis O'Dell i 1968 blev direktør for den nyoprettede filmafdeling i The Beatles' eget selskab Apple. Men som O'Dell senere beskrev det i sine erindringer, "At The Apple's Core: The Beatles From The Inside" (2003), var det en frustrerende oplevelse, og han mindedes, hvordan han fik overtalt United Artists til at finansiere en filmatisering af JRR Tolkiens "Ringenes herre" med The Beatles i hovedrollerne, hvorefter projektet grundstødte og aldrig blev realiseret. Denis O'Dell forlod sin stilling i Apple allerede det følgende år, 1969, efter Allen Klein var blevet The Beatles' nye manager.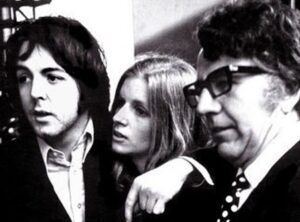 Denis O'Dell, til højre, med Paul og Linda McCartney, 1968
I 1969 producerede O'Dell filmen "The Magic Christian" med Ringo Starr og Peter Sellers i hovedrollerne, og samme år gav han The Beatles tilladelse til at bruge Twickenham-filmstudierne til optagelserne af den film, som senere blev til "Let It Be".
Efter samarbejdet med The Beatles producerede Denis O'Dell en lang række film, hvoraf flere blev succeser, bl.a. "The Offense", 1973, "Juggernaut", 1974, "Royal Flash", 1975, "Robin and Marian", 1976, og "Heaven's Gate", 1980.
O'Dells sidste film credit var som hjælpeproducer på Peter Jacksons dokumentarfilm i tre dele, "The Beatles: Get Back", som blev vist på Disney + i slutningen af november 2021.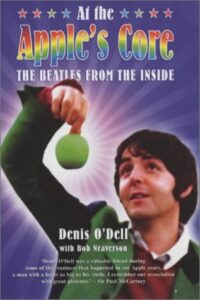 "At The Apple's Core", O'Dells erindringer fra 2003
O'Dell efterlader sig hustruen Donna O'Dell, to døtre (Denise og Laragh), to sønner (Shaun og Arran), samt 13 børnebørn. Datteren Denise O'Dell er også filmproducer, bl.a. af filmen "Exodus: Gods and Kings".
Denis O'Dell døde i Almeria, Spanien, den 30. december 2021.