af Karsten Jørgensen
I anledning af, at det er 30 år siden supergruppen The Traveling Wilburys blev samlet og udsendte deres første plade, med titlen "Vol. 1", bliver albummet nu genudgivet som billed-disk på vinyl.
Supergruppen blev dannet i 1988, efter George Harrison indspillede sangen "Handle With Care" som B-side til en single fra hans 'comeback'-album "Cloud Nine".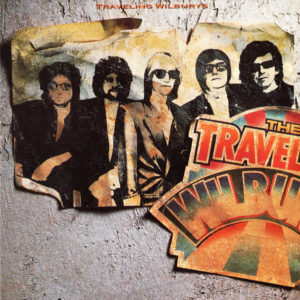 Det oprindelige album fra 1988
Men pladeselskabet Warner Brothers mente, at sangen var alt for god til at blive gemt væk på bagsiden af en singleplade, og i stedet blev "Handle With Care" højdepunktet på et helt album, som Harrison derefter indspillede sammen med Bob Dylan, Roy Orbison, Tom Petty og Jeff Lynne, og udsendte under gruppenavnet The Traveling Wilburys.
En opfølger, med den kryptiske titel "Vol. 3", udkom i 1990, men uden Roy Orbison, som desværre døde kort tid efter udgivelsen af "Vol. 1".
Billed-disk versionen på vinyl udsendes af pladeselskabet Craft Recordings den 2. november.