af Karsten Jørgensen
Billy Talbot – som er født med navnet William Hammond Talbot – har siden 1969 været sanger og bassist i gruppen Crazy Horse, som i samme periode og helt op til i dag har fungeret som backinggruppe og musikalske sparringspartnere for den canadiske sanger Neil Young.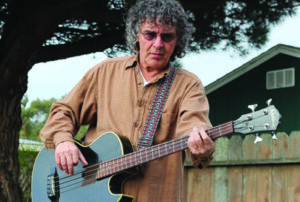 Talbot blev født i New York City den 23. oktober 1943, og begyndte allerede som 14-årig at synge på gadehjørner i The Big Apple. Senere flyttede han med sin familie til New Jersey, og som 17-årig tog han til Los Angeles, hvor han mødte Ralph Molina, Danny Whitten og Benjamin Rocco, som han dannede doo-wop gruppen Danny & The Memories sammen med.
Efter gruppen var flyttet til San Francisco, ændrede den navn til The Psyrcle, og fik tre nye medlemmer: brødrene Leon og George Whitsell, samt Bobby Notkoff. Samtidig ændrede de navn endnu en gang til The Rockets.
Denne konstellation indspillede albummet, og gruppens eneste, med titlen "The Rockets" i 1968, og selvom pladen kun solgte i omkring 5000 eksemplarer, tiltrak den sig Neil Youngs opmærksomhed.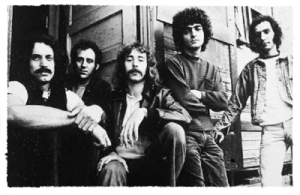 Crazy Horse, 1972, Billy Talbot nr. 2 fra højre
Neil Young, som havde forladt gruppen Buffalo Springfield i maj 1968, hyrede The Rockets som sin backinggruppe, da han i begyndelsen af 1969 indspillede sit andet soloalbum, "Everybody Knows This Is Nowhere", der på pladeomslaget var krediteret til Neil Young & Crazy Horse, som derfor blev gruppens nye navn.
Billy Talbot til højre, med Crazy Horse og Neil Young
Samarbejdet mellem Young og Crazy har fortsat, on and off, lige siden, og har resulteret i klassiske værker som "Rust Never Sleeps", "Sleeps With Angels", "Psychedelic Pill", "Colorado" og senest "World Record" i 2022.
Siden 1999 har Billy Talbot indimellem optrådt solo, og i 2004 turnerede han som The Billy Talbot Band.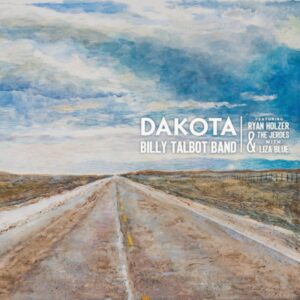 I 2013 dannede Talbot gruppen The Wolves sammen med Ralph Molina, George Whitsell og Ryan James Holzer, som udsendte en EP, før han året efter måtte trække sig fra Crazy Horse efter et mindre slagtilfælde.
Billy Talbot kom dog hurtigt til hægterne igen, og var tilbage i Crazy Horse i god tid, inden de i 2018 igen turnerede med Neil Young.
Senest medvirkede Talbot på albummet "All Roads Lead Home", udsendt i marts 2023, og krediteret til Molina, Talbot, Lofgren & Young.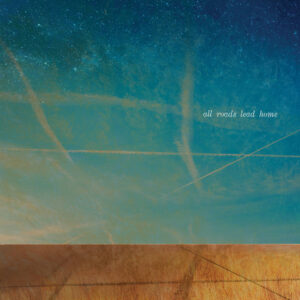 Albummet 'All Roads Lead Home'