af Karsten Jørgensen
Bob Dylan, som fik både ros og hædersbevisninger for sidste års hyldestalbum til Frank Sinatra, "Shadows In The Night", er aktuel med en follow-up, som udkommer i dag – fire dage før hans 75 års fødselsdag.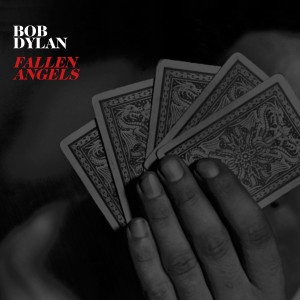 Det nye album, "Fallen Angels", fortsætter i samme spor og indeholder Bob Dylans fortolkninger af flere sange fra den amerikanske sangskat. Og han gør det, heldigvis, på en helt anderledes personlig måde end f.eks. Rod Stewart, der fra 2002 til 2010 lavede fem albums med lidt samlebåndsagtige fortolkninger.
Trackliste:
Young At Heart
Maybe You'll Be There
Polka Dots And Moonbeams
All The Way
Skylark
Nevertheless
All Or Nothing At All
On A Little Street In Singapore
It Had To Be You
Melancholy Mood
That Old Black Magic
Come Rain Or Come Shine
"Fallen Angels" udkommer den 20. maj 2016 på Columbia Records.